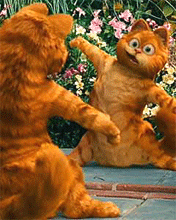 Random good picture Not show
1. These businessmen are both competitive and honorable.
2. These businessmen are both competitive and honourable.
3. Two businessmen have been kidnapped by terrorists.
4. Many important businessmen began as factory workers.
5. He lobbied on behalf of businessmen.
6. Businessmen are trying to shake off habits learned under six decades of a protected economy.
7. All the businessmen were wearing pinstripe suits.
8. These businessmen are in the main honest.
9. She watched the businessmen walk past in their pinstripes.
10. The two businessmen clinched the deal quickly.
11. The company'sclosure has left many small businessmen in desperate financial straits.
12. His birth background biases him against businessmen.
13. He got together a group of local businessmen to discuss the problem.
14. Businessmen are displeased with erratic economic policy-making.
15. These businessmen have been lobbying a bill through the Senate.
16. The businessmen have issued a writ against the authority for damages.
17. He was accused of accepting/taking bribes from wealthy businessmen.
18. The hall half emptied as bored businessmen raced for the buffet tables.
19. You can see several businessmen jogging along in the park every morning for their health.
20. The company was bought out by two German businessmen.
21. Many businessmen think that a world where relative prices never varied would be nirvana.
22. Businessmen spend enormous amounts advertising their products.
23. Businessmen are tired of politicians talking the economy down.
24. The scheme has drawn interest from local businessmen.
25. Several businessmen had to slum it in economy class.
25. Wish you can benefit from our online sentence dictionary and make progress day by day!
26. The guest list reads like a Who's Who of top American businessmen.
27. Government officials have been accused of accepting inducements from local businessmen.
28. The island has become a playground for the rich businessmen of the city.
29. He was jailed for four years for blackmailing gay businessmen.
30. Don't fall for the fair words of the door-to-door businessmen.
More similar words:
business management,
businessman,
business man,
business manager,
Business is business,
business,
on business,
do business,
business address,
big business,
bad business,
show business,
business news,
business law,
business tax,
business day,
merchandising business,
business suit,
businesslike,
out of business,
business loan,
business deal,
agribusiness,
small business,
business hours,
talk business,
business card,
business game,
mean business,
businessperson.