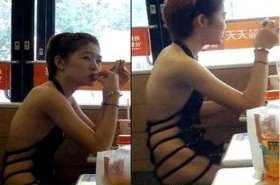 Random good picture Not show
1. All summer vacation long they just bummed around.
2. After I left school, I bummed around the world for a year.
3. They bummed around for a couple of hours after work.sentencedict.com
4. He bummed around the world for a year.
5. I've been bumming around for the last year without a job.
6. He spent a year bumming around Australia.
7. I think they're just bumming around at the moment, not doing a lot.
8. I wish you'd stop bumming around and start looking for a job.
9. I bummed around Europe for a year before university.
10. He bummed around from city to city, job to job.
11. After college she spent a year bumming around the States.
12. I've spent years on the road with natro groups, mostly abroad,(sentencedict.com) just bumming around.
13. Mine is bumming around Grand Forks.
14. Instead of looking for work, he preferred to bum around.
15. 'Yeah. When you finish your bachelor's then go bum around in China for a while, you know it's time to get a job.'
16. You think you can bum around because you're thugs?
17. Serena : So now you're just bum around?
18. I do not do anything last summer; I just bum around.
19. You exercise in your regular clothes or wear your 10 year old T-shirt and bum around shorts.
20. She might not wake up until the morning's almost over, bum around the house until two in the afternoon and then work straight through until midnight.
More similar words:
around,
all around,
get around,
go around,
revolve around,
around the corner,
round and round,
round,
ground,
round off,
round up,
all round,
come round,
surround,
surrounded,
background,
surrounding,
middle ground,
on the grounds of,
maroon,
arouse,
wear out,
bear out,
clear out,
bound,
founder,
compound,
expound,
profound,
boundary.