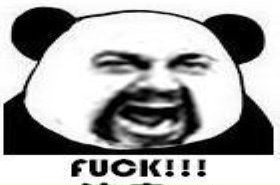 Random good picture Not show
1. The financial administrative functions include budgeting, accounts payable, accounts receivable, general ledger, payroll and personnel.
2. The actual implementation of these programs involves collection of revenues and disbursement of public money, budgeting, accounting, and purchasing.
3. Despite sweltering in the luxury of a fire blazing full on, she received a series of credits on her budget account.
4. Any organization or individual shall not alter the budget accounts or budget levels of tax, surcharge on tax in arrears and penalties that have already been remitted to the State treasury.
5. Civil division in which the conversion project budget accounts for the largest proportion.
6. In the USA, Haier's promotion budget accounts for only a paltry 1% of its American Sales.
7. They also inform program managers and others within their organization of the status and availability of funds in different budget accounts.
8. Now tourism has grown in importance to such an extent that many Third World countries cannot balance their financial budget accounts without their considerable earnings from tourism.
9. Although Mr Reagan's ultra-Keynesian America is barrelling along towards full employment,(sentencedict.com/budget accounts.html) all its trading and budget accounts are frighteningly out of balance.
10. However, appropriate power of decision should be endowed to the Government to make transfers of funds between budget accounts.
More similar words:
accounts,
by all accounts,
keep accounts,
Joint Account,
trust account,
short account,
from all accounts,
credit account,
chart of accounts,
accounts payable,
cost accounting,
current account,
deposit account,
checking accounts,
account statement,
financial accounts,
accounts receivable,
settle accounts with,
retirement account,
uncollectible accounts,
current account balance,
current account deficit,
management accountant,
individual retirement account,
account,
accrual accounting,
on account,
no account,
your account,
account for.