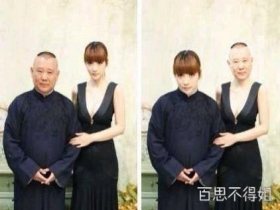 Random good picture Not show
1. She felt sick from breathing in paint fumes.
2. Climbers may experience difficulty breathing in the rarefied air at high altitudes.
3. His illness is a result of breathing in paint fumes over many years.
4. A week spent breathing in the clean sea air would do her good.
5. The girl choked to death after breathing in smoke.
6. We walked along the beach, breathing in the sea air.
7. I was breathing in short little gasps.
8. Humans can be affected by pesticides through breathing in spray, brushing against treated plants and eating contaminated food.
9. Practice breathing in this way for twenty minutes each day until it becomes second nature.
10. Getting her breathing in some other way would be a major step in her rehabilitation.
11. Faces and flames. Heavy breathing in shadows.
12. They stood on the cliff breathing in the fresh sea air.
13. We collapse together on to the bed, breathing in time.
14. Breathing in deeply, she tried to marshal her thoughts.
15. She was breathing in great gulps, but still there wasn't enough air.
16. I passed by him, breathing in, and he smelt like a wet dog, drying.
17. Breathing in Thy cleansing fulness, Finding all my life in Thee.
18. He drew closer. Shaking, shivering, breathing in short, sharp stabs, I could no longer see the whites of my father's eyes - only their brown centres, staring me down. There was no deviousness there.
19. The children were breathing in their rooms; the downstairs was hollow.
20. Some animals are still breathing in ragged gasps and blinking slowly.
21. As a general rule, all muscular effort is enhanced by breathing in as the effort is made.
22. A thirteen year old girl is being treated after breathing in smoke.
23. I stood before the gate awhile and looked into the courtyard, breathing in garbage and sewer odors and another indescribable smell.
24. No hunting, shooting or fishing for them, but walking and gardening and breathing in the clear air.
24. Sentencedict.com is a sentence dictionary, on which you can find nice sentences for a large number of words.
25. I stood on the doorstep alone, pressing my lids together, breathing in, breathing out.
26. I put my handkerchief over my nose to avoid breathing in the smoke.
27. Between his preparations, Norman was quiet, looking around himself, breathing in deep the atmosphere of the place.
28. She said if people had masks ready available within the first hours of the disaster, they could have avoided breathing in Iodine-131, which ultimately causes radiation sickness.
29. In the cities like the southern Chinese town of Guiyu, they work with little protection, melting down components and breathing in poisonous fumes.
30. These bans help protect people from the side effects of breathing in cigarette smoke.
More similar words:
breathing,
breathing space,
breaking in,
sheathing,
breathtaking,
have a thing about,
creative thinking,
breath,
breather,
breathe,
breathy,
breathed,
breathe out,
breathe in,
out of breath,
breathless,
breathable,
baby's breath,
take a breather,
breathalyzer,
breathlessly,
the thing is,
short of breath,
nothing if not,
in the same breath,
bathing,
with bated breath,
swathing,
scathing,
loathing.