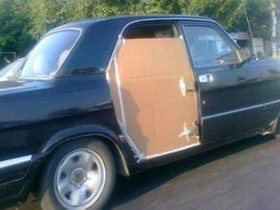 Random good picture Not show
1. Breast cancer is the most common form of cancer among women in this country.
2. Breast cancer is the leading cause of death for American women in their forties.
3. Her mother died of breast cancer.
4. The run, to raise money for breast cancer, has a £10 entry fee .
5. She was diagnosed with breast cancer.
6. The incidence of breast cancer increases with age.
7. The treatment of breast cancer has taken a quantum leap forward.
8. All women over 50 will be screened for breast cancer.
9. With breast cancer, as with many common diseases, there is no obvious breakthrough on the horizon.
10. She had localized breast cancer and both of her doctors had advised surgery.
11. One survey revealed a threefold increasein breast cancer.
12. Women judged to be at high risk for breast cancer should be examined every year.
13. I'm looking for some information about breast cancer research.
14. Such techniques might prove useful in detecting breast cancer.
15. Last year, she underwent surgery for breast cancer.
16. Clinical trials show that some patients with breast cancer do better if they take the drug for five years after surgery.
17. Breast cancer is second only to lung cancer in U.S. cancer-related deaths.
18. One in nine women will develop breast cancer.
19. Because breast cancer is common in older women, we screen all women over 50.
20. Many cases of breast cancer have genetic causes, but environmental substances may also play a part.
20. Sentencedict.com try its best to gather and create good sentences.
21. Most of the women employees have now been screened for breast cancer.
22. The drugs are being used experimentally on patients suffering from breast cancer.
23. How can any woman rest easy now, knowing her breast cancer may be misdiagnosed?
24. This drug has been heralded as a major breakthrough in the fight against breast cancer.
25. The study showed that one in twelve women is likely to develop breast cancer.
26. New imaging technologies mean that doctors are better able to screen for breast cancer.
27. Early intervention can save the lives of many women who get breast cancer.
28. A variety of experimental technologies are being tested in the effort to find better ways to diagnose breast cancer, Blumenthal said.
29. Many women are alarmed by suggestions of a link between the contraceptive pill and breast cancer.
30. Some women may carry a gene that increases the risk of breast cancer.
More similar words:
breast,
abreast,
breastbone,
breastplate,
keep abreast,
breaststroke,
keep abreast of,
make a clean breast,
reassurance,
make a clean breast of,
least common denominator,
cancer,
dancer,
postcard,
breakfast,
cancerous,
enhancer,
pancreas,
ballet dancer,
precancerous,
necromancer,
remembrancer,
nonfeasance,
power breakfast,
bed and breakfast,
bed-and-breakfast,
prostate cancer,
tropic of cancer,
misfeasance,
malfeasance.