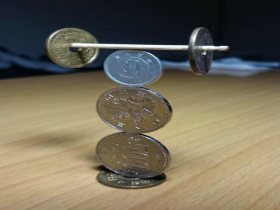 Random good picture Not show
1. He always breaks faith with his clients.
2. How could he tell them the truth without breaking faith with the Party?
3. If we don't, we're breaking faith with our people!
4. Officials have denied reports that the U.S. had broken faith with the island's government.
5. I broke faith with them.
6. Never break faith,[sentencedict.com/break faith.html] or you will lose all your friends.
7. Good faith and break faith are contradictory, but in some conditions it can be unified.
8. Should you be swallowed by dark and break faith?
9. He ought not to break faith with her.
10. If you break faith and try to take advantage, I'll find someone else to work with.
11. It remains consistent and never break faith.
12. if you break faith and try to take advantage, i'll find someone else to work with. can you live with that?
13. The day, the man does not break faith, he was perfect.
14. While credit problems get serious, a variety of factors that promote to break faith will continue to strengthen.
15. The whole assembly of the LORD says: 'How could you break faith with the God of Israel like this? How could you turn away from the LORD and build yourselves an altar in rebellion against him now?
16. Business credit report can help businesses with good faith grow, while expelling businesses which break faith, enabling market economy to function successfully.
17. Despite the importance of the honesty of the government, some local governments break faith occasionally.
More similar words:
breakfast,
dog's breakfast,
bed and breakfast,
power breakfast,
bed-and-breakfast,
continental breakfast,
breach of faith,
break from,
break forth,
break bread with,
break with,
without a break,
break bread,
faith,
faithful,
bad faith,
faithless,
keep faith,
good faith,
faithfully,
old faithful,
unfaithful,
interfaith,
in bad faith,
have faith in,
in good faith,
faith healing,
unfaithfully,
faithfulness,
article of faith.