Synonym:
curb,
decelerate,
slow down,
stop.
Similar words:
brand,
branch,
brand new,
embrace,
celebration,
take,
bake,
make.
Meaning: [breɪk] n. 1. a restraint used to slow or stop a vehicle 2. any of various ferns of the genus Pteris having pinnately compound leaves and including several popular houseplants 3. large coarse fern often several feet high; essentially weed ferns; cosmopolitan 4. an area thickly overgrown usually with one kind of plant. v. 1. stop travelling by applying a brake 2. cause to stop by applying the brakes.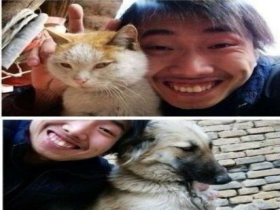 Random good picture Not show
1. I had to brake suddenly, and the car behind ran into me.
2. The harder the brake pedal is pressed, the greater the car's deceleration.
3. The brake cable needs tightening up.
4. He should not brake the car abruptly on an icy road.
5. She pressed her foot down sharply on the brake pedal.
6. He is repairing the brake lever of an automobile.
7. Turn a special key, press the brake pedal, and your car's brakes lock.
8. The Government is determined to put a brake on public spending.
9. He suddenly stepped on the brake and the car stopped at once.
10. High interest rates are a brake on the economy.
11. The driver jammed his foot on the brake.
12. He pressed hard on the brake but nothing happened.
13. Don't forgot to put the brake on.
14. The brake warning light came on.
15. She had to brake hard to avoid running into the car in front.
16. Slowly depress the accelerator/brake pedal.
17. Illness had put a brake on his progress.
18. Rises in interest rates usually act as a brake on expenditure.
19. He would zoom up to junctions and brake hard/sharply at the last minute.
20. The brake doesn't grip the wheel properly.
21. There's too much travel on the brake, it needs tightening.
22. You don't need to brake at every bend.
23. This brake can't be banked on if we have to pull up suddenly.
24. Your car has worn brake shoes.
25. The government has put a brake on further spending.
26. The brake pedal had just snapped off.
27. The driver had ample time to brake or swerve and avoid the woman.
27. Sentencedict.com try its best to collect and make good sentences.
28. The rise in interest rates acted as a brake on expenditure.
29. She cut in on a red Ford, forcing the driver to brake heavily.
30. The lorry cut in suddenly and I had to brake sharply.