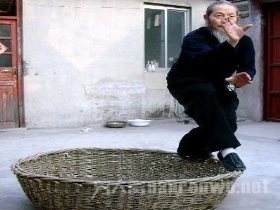 Random good picture Not show
(1) What's the matter with you? Are you brain dead or something?
(2) Groups of people and even the brain dead serve as bio-cyber platforms, essentially turning them into biological hardware.
(3) These criminals must be the most brain dead people on the planet.
(4) The doctor told us that Hugh was essentially brain dead.
(5) Are they completely stupid and brain dead?
(6) He refuted local media reports saying she was brain dead but acknowledged that she had suffered severe brain trauma.
(7) Machines breather for her. she is brain dead .
(8) They are brain dead, so to speak and don't know, understand or hear.
(9) As laid back as you can get without being declared clinically brain dead.
(10) But he was pronounced dead, you know the doctor came and said brain dead.
(11) Lawrence King, an eighth grader who identified as gay and wore makeup and nail polish, was 15 when he was declared brain dead on Feb. 13.
(12) But at times it seems that our players seem to go brain dead and aren't sure what to do with the ball.
(13) They never go down to zero be cause that would mean that you were brain dead.
(14) When Pond's "real relative" -- her sister -- arrived just before midnight, Langbehn and the children were able to see her, though she was brain dead.
(15) However, most transplanted organs come from people who have died or been declared brain dead.
(16) The authors point out that complex-spontaneous motor movements and false-positive triggering of the ventilator may occur in patients who are brain dead.
(17) West Virginia woman in the US woke up after 17 hours showing no brain waves[sentencedict .com], and so doctors thought she was brain dead.
(18) A woman would rather be with a man that stimulates her intellectually rather than someone who is brain dead.
(19) And it included endless lobbying to block Congress from raising the miles-per-gallon requirements. The result was an industry that became brain dead.
(20) Anybody who watches three games of football in a row should be declared brain dead.
(21) CONCLUSION: Our study shows an impact for only a limited number of brain dead donor resuscitation parameters on DGF duration.
(22) Heck, that might be the only way to make brain dead people like you appreciate the "work" you do have so you'll quit whining about it.
More similar words:
brain drain,
brain,
brainy,
brains,
brainiac,
brainwash,
brainchild,
brainless,
brainstem,
brainwashed,
brainwave,
brain wave,
birdbrain,
brain stem,
no-brainer,
brainpower,
harebrained,
brainstorm,
head and ears,
rain down,
brainteaser,
raindrop,
scatterbrain,
brainstorming,
scatterbrained,
remainder,
contraindicate,
contraindication,
bill of attainder,
dead ahead.