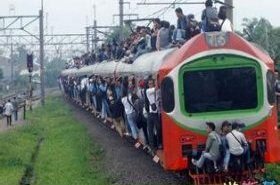 Random good picture Not show
1. Lower rates mean lower borrowing costs, increased spending and growing corporate profits.
2. The Fed last trimmed overnight bank borrowing costs a quarter of a percentage point, on Dec. 19.
3. Because bond insurance helps municipalities trim borrowing costs, it has become increasingly popular nationwide.
4. Lower rates for banks usually mean reduced borrowing costs for businesses.
5. In addition, the prospect of lower corporate borrowing costs could give new life to the stock market, analysts say.
6. But Ozawa's 400 million yen at the borrowing cost of buying land has not recorded revenue and expenditure report for 2004.
7. The last 2 years have learned that when borrowing cost reach 7%... it is game over.
8. Mr Roseboro points to cases when delays in borrowing cost taxpayers tens of millions of dollars in higher interest costs.
9. This will bring up the nation's borrowing cost by nearly 100 billion US dollars, imposing a heavy financial burden.
10. Spain, by contrast, has seen its borrowing cost shoot up in recent weeks, reflecting growing fears of a possible future default.
11. The bank's monetary policy committee raised the borrowing cost to 2.25 percent in July amid solid growth prospects for the domestic economy and inflation concerns.
12. That extra borrowing cost is likely to hold back business investment and hiring, especially by smaller companies, and restrain consumer spending in the economy at large.
13. When a company's borrowing cost is high, the benefits of new investments begin to accrue to old creditors at the expense of new investors, causing investment to drop.
14. Article 2 The term "borrowing cost" refers to the interest and other costs incurred by an enterprise in connection with the borrowing of funds.
15. Third, the borrowing cost in some cases is lower than the deposit interest rate.
16. In open, borderless capital markets, it is hard for borrowing costs to diverge very far.
17. Although bank officials are seeking to limit the damage, the news will add to pressure for further cuts in borrowing costs.
18. In addition, some subsidy programs help to raise interest rates and thus increase borrowing costs for traditional public activities.http://sentencedict.com/borrowing cost.html
19. Carry costs can include such items as insurance, storage and deterioration as well as borrowing costs.
20. With a debt level of approx $2.5 trillion, each 100 basis points increase in bond yields increases the borrowing cost with $25 billion.
21. Madrid sold 3.3 billion euros ($3.14 billion) in short-term bonds earlier on Thursday but had to pay a sharply higher borrowing cost.
22. In addition, the thinning of the market and the fact that the market fails to capture some bank-to-bank lending undercuts the federal funds rate use as a borrowing cost benchmark.
23. However, during 1997-2003, the important factors have changed to relative GDP, relative borrowing cost, and relative country risk.
24. The weighted averaged interest obtained from this calculation is called the double - weighted borrowing cost.
25. Yields have risen from less than 4% to more than 6% in 1 year. This will increase the borrowing cost with more than $60 billion a year.
26. As Argentina fought to maintain access to funding, its borrowing cost increased and the country's debt grew rapidly.
More similar words:
borrowing,
sorrowing,
living cost,
farrowing,
operating cost,
carrying cost,
ordering cost,
narrowing,
harrowing,
increasing cost,
operating costs,
accounting cost,
swimming costume,
manufacturing cost,
borrow,
borrowed,
borrower,
borrow trouble,
borrowed plumes,
rowing,
growing,
crowing,
throwing,
rowing boat,
fast-growing,
throwing away,
growing season,
tomorrow evening,
corroborating evidence,
tomorrow morning.