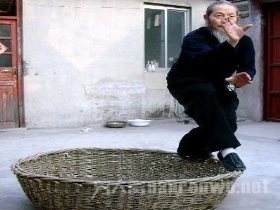 Random good picture Not show
1. I helped him pull his boots off.
2. Take your boots off outside if they're muddy.
3. He wiped his boots dry with an old rag.
4. Her boots were muddy and her hair was dripping .
5. The meat was as tough as old boots.
6. Don't come in here with your boots all covered in muck.
7. I can't wade in these boots.
8. Our factory has taken to making children's boots.
9. It boots thee not to complain.
10. Her boots were caked in mud.
11. He was clumping about the kitchen in heavy boots.
12. His muddy boots splotched the carpet.
13. In one driveway a chauffeur wearing rubber boots was hosing down a limousine.
14. Rubber boots are impervious to water.
15. The paths are often very rocky so strong boots are advisable.
16. Ploughing through the deep snow in my high boots(sentence dictionary),[sentencedict.com]I finally reached the farmhouse.
17. She pulled on her boots and then left the house.
18. He spotted the carpet with his muddy boots.
19. His heavy boots cumbered him in walking.
20. My boots squeaked a little as I walked.
21. You should put some wax on those boots.
22. She scraped the mud off her boots.
23. If I walk in with muddy boots, Dad always scolds .
24. He used his boots for a pillow.
25. Don't bring those muddy boots inside!
26. He stamped his feet to shake off the snow from his boots.
27. Don't judge a man until you have walked a mile in his boots.
28. When setting out on a long walk, always wear suitable boots.
29. Wait a minute, I want to shake some of this water out of my boots.
30. The players can advertise baked beans, but not rugby boots.