Synonym:
Amytal,
amobarbital sodium,
aristocratic,
aristocratical,
blasphemous,
blue air,
blue angel,
blue devil,
blue sky,
blue,
blue-blooded,
blueing,
blueish,
blueness,
bluing,
bluish,
dark,
depressed,
depressing,
dingy,
disconsolate,
dismal,
dispirited,
dispiriting,
down in the mouth,
down(p),
downcast,
downhearted,
drab,
drear,
dreary,
gamey,
gamy,
gentle,
gloomy,
grim,
juicy,
low,
low-spirited,
naughty,
patrician,
profane,
puritan,
puritanic,
puritanical,
racy,
risque,
sorry,
spicy,
wild blue yonder.
Similar words:
a blue moon,
clue,
value,
influence,
influential.
Meaning: [bluː] n. 1. blue color or pigment; resembling the color of the clear sky in the daytime 2. blue clothing 3. any organization or party whose uniforms or badges are blue 4. the sky as viewed during daylight 5. used to whiten laundry or hair or give it a bluish tinge 6. the sodium salt of amobarbital that is used as a barbiturate; used as a sedative and a hypnotic 7. any of numerous small butterflies of the family Lycaenidae. v. turn blue. adj. 1. of the color intermediate between green and violet; having a color similar to that of a clear unclouded sky 2. used to signify the Union forces in the American Civil War (who wore blue uniforms) 3. low in spirits 4. characterized by profanity or cursing 5. suggestive of sexual impropriety 6. belonging to or characteristic of the nobility or aristocracy 7. morally rigorous and strict 8. causing dejection.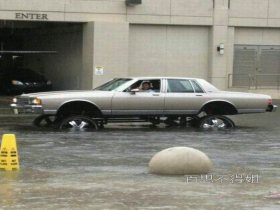 Random good picture Not show
(1) The sky is not less
blue
because the blind man does not see it.

(2)
Blue
are the hills that are far away.

(3) He is in his better
blue
clothes.

(4) A single pale blue flower grows up from each joint on a long stalk.
(5) The night deep dark blue eyes.
(6) Should I buy a red car or a blue car?
(7) She was wearing dark blue pants and a white sweater.
(8) Do you think the cream dress and the blue jacket go together?
(9) If you mix blue and yellow, you get green.
(10) The sky was blue and clean.
(11) A blue vein throbbed in his forehead.
(12) She emerged from the sea, blue with cold.
(13) She piped the skirt with blue silk.
(14) Her hands were blue with cold.
(15) The mountain's snow-white peak was incandescent against the blue sky.
(16) There was mockery now in those piercing blue eyes.
(17) A blue wisp of cigarette smoke curled in the air.
(18) I feel blue on rainy days.
(19) I swapped my red scarf for her blue one.
(20) It was a summer afternoon. The clear blue sky was dotted with fluttering larks.
(21) He had on a blue and white checked shirt and jeans.
(22) True blue will never stain.
(23) I am cought between the devil and the deep
blue
sea. Sentencedict.com

(24) Life frustration, is the rainbow after the storm; life is suffering, there is sunshine after rain the sky looks blue.
(25) The news of his death was a bolt from the blue.
(26) The weather there can be a bit unpredictable - one minute it's blue skies and the next minute it's pouring down.
(27) I got it wrong. It wasn't the red one but the blue one.
(28) It will be more beautiful if you work some blue into the rug.
(29) These shirts come in three different colours: white, pale blue and khaki.
(30) The stern was embellished with carvings in red and blue.