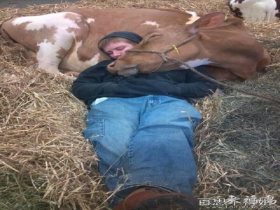 Random good picture Not show
1, This skirt and this blouse go together well.
2, Damn, I've spilt coffee down my blouse!
3, She wore a white blouse and a plain black skirt.
4, You want a plain blouse to go with that skirt - nothing too elaborate.
5, The new coats blouse gracefully above the hip line.
6, Wash the blouse in warm soapy water.
7, This skirt matches this blouse, doesn't it?
8, Her blouse has a ruffle of lace around the neck.
9, Her blouse and skirt match up nicely.
10, She was wearing a white blouse with frills at the cuffs.
11, She dressed a transparent silk blouse.
12, Will you please mend the sleeve of my blouse?
13, I can't wear this blouse. It's creased.
14, She undid the buttons of her blouse.
15, She wears a silk blouse.
16, Ruth's blouse matches her skirt.
17, The blouse clung damply to her skin.
18, She had begun to unbutton her blouse.
19, I show him my new blouse but I dared not tell him how much it cost.
20, I couldn't find the blouse in my size.
21, Wear the low-cut blouse with your pink shorts - go on,[http://sentencedict.com/blouse.html] I dare you!
22, She was wearing a skirt and blouse.
23, She buttoned up her blouse.
24, The shirt and blouse are a perfect match.
25, She tacked the sleeve of the blouse into the armhole.
26, The blouse had a demurely high neckline.
27, She made such a fuss when Richard spilt a drop of wine on her blouse!
28, I drained the water away and hung up the blouse to dry.
29, She slipped her coat off and put on her blouse.
30, They can mix and match their uniform, wearing either a sweatshirt or blouse with trousers or a skirt.