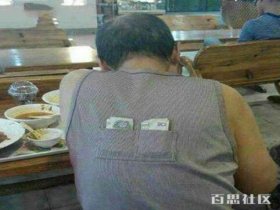 Random good picture Not show
1. Her face had been blistered by the sun.
2. Those new shoes blistered her toes.
3. The tropical heat blistered the coast.
4. He had a blistered heel.
5. The sun blistered the paint on the wall.
6. The general manager blistered his secretary in front of the whole office.
7. Their hands blistered, but no one complained.
8. My hands were blistered from all the digging.
9. The hot sun blistered the paint.
10. The paint blistered in the sun.
11. My hands blistered from holding the racket.
12. Her feet were badly blistered.
13. The heat blistered the paint.
14. For others, blistered and saddle-sore, just reaching the finishing line sufficed.
15. The sun blistered the paintwork.
16. Our feet often became too sore and blistered to be put into shoes, so we walked home in our stockinged feet.
17. Brown blistered his players for their weak defensive game.
18. He blistered his aides.
19. A searing beam of high-energy protons blistered the air.
20. The skin at her forehead blistered up, peeling off in long ragged strips.
21. Beefy won't be able to put his blistered feet up until he arrives in Margate on October 16.Sentence dictionary
22. The ravages of the fire showed in the splintered woodwork and blistered paint of the houses.
23. It takes guts to keep on running even though you have blistered feet.
24. He brought out the fiddle, its varnish cracked and blistered.
25. The paintwork on some of its window frames was blistered and peeling like scabrous skin.
26. It is a small, rocky body; its surface is covered with craters and blistered by the heat of the Sun.
27. He felt a slight tickling as his old skin blistered.
28. Irvin stood before the crowd at Texas Stadium that day and blistered the fans who ripped Switzer.
29. The healers themselves always needed healing, as their own naked bodies blistered in the sun.
30. On the bedside table there still sits a pocket Bible covered in cheap black leather that has blistered with the damp.
More similar words:
blistering,
registered,
flustered,
listen,
glisten,
enlisted,
listen to,
listener,
altered,
glistening,
sheltered,
austere,
shattered,
mister,
sister,
unfettered,
cistern,
existentialism,
stereotype,
interested,
cloister,
sinister,
register,
minister,
uninterested,
boisterous,
administer,
materialistic,
disinterested,
sister-in-law.