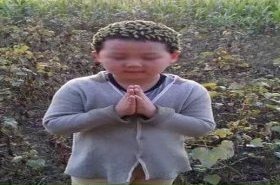 Random good picture Not show
1. Driving conditions are dangerous, with black ice in many areas.
2. Motorists have been warned about black ice on the roads.
3. The lorry skidded on a stretch of black ice.
4. There may be black ice on the roads tonight, so drive carefully.
5. She looked like a drowned woman floating under black ice.
6. Thus will the terror of black ice be banished.
7. Black ice in winter and white - outs, too.
8. I bought the black ice kind of how it is not Chunhei?
9. Black Ice is a Tatiana exclusive with fabric made only for Tatiana.
10. Leaves on rails are a bit like black ice on roads.
11. Emma: It's orange and black ice cream! It's really good!
12. There is black ice on many roads this morning.
13. Black ice: Old ice that was exposed to extremely cold temperatures, scree[sentencedict.com], and snowfall.
14. Black ice makes driving very dangerous.
15. Motorists are warned to take extra care this morning because there is black ice on many roads.
16. Drivers on the M25 are likely to encounter fog and black ice tonight.
17. The previous year her chief secretary had travelled home on black ice and thick snow.
18. But the second ... I wanted to warn you: black ice, low cloud[sentencedict.com], a speed trap; some hazard.
19. The AA said roads were expected to be "very busy and dangerous due to snow and black ice" and advised motorists to delay non-essential trips.
20. In parts of England hundreds of motorists were forced to abandon their vehicles, as black ice and drifting snow turned the roads into slippery toboggan runs.
More similar words:
pack ice,
blacking,
black,
lacking,
slacking,
black out,
blacken,
blackout,
blackleg,
black sea,
blackball,
black tie,
blacktop,
black hand,
black eye,
black dog,
black box,
black cat,
jet-black,
jet black,
blackface,
blackened,
in the black,
blacklist,
blackness,
black book,
black bean,
lampblack,
blue-black,
black mark.