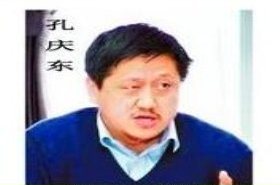 Random good picture Not show
1. Black coffee leaves a bitter taste in the mouth.
2. Have a black coffee - that should sober you up!
3. I drink black coffee while he prefers it with cream.
4. A cup of black tea or black coffee contains no calories.
5. Give her some black coffee that'll help to sober her up.
6. He takes a slurp from a cup of black coffee.
7. He slurped down a cup of sweet, black coffee.
8. Crusty white bread, aromatic black coffee with thick sweet cream and buttery cheese had accompanied them.
9. That morning he stretched his back and sipped black coffee and enjoyed the sudden(sentencedict.com), urgent peristalsis of a much younger man.
10. Meanwhile, his book, Black Coffee Blues, is due to hit the shops in mid-December.
11. For decades black coffee became increasingly popular in the Western world, and partially eclipsed the traditional cup of tea in Britain.
12. Breakfast was black coffee, plus a saccharine tab from the tube.
13. They may seek consolation in alcohol or in black coffee and cigarettes.
14. I no longer drank black coffee nor smoked, so I could only chew my almonds and sip my herb tea.
15. A pint of strong black coffee, however, relaxes the system, and soon we feel somewhat refreshed.
16. Do you mind having black coffee? There's no milk.
17. We sipped black coffee and munched on homemade biscuits.
18. Black coffee, no sugar, please.
18. Wish you will love sentencedict.com and make progress everyday!
19. That way I can avoid drinking black coffee for all - night cram sessions.
20. Black coffee is calorie-free and rich in antioxidants.
21. As there's no cream, we'll have to content ourselves with black coffee.
22. She passed him the mug, filled/full to the brim with hot black coffee.
23. She served us each a small cup of thick black coffee and poured one for herself.
24. Whereas traditional politicians offer visitors green tea, the Reform of Heisei serves black coffee.
25. House Minority Leader Art Hamilton had a slice of toast and black coffee.
26. I hollered for fortified wines and drank quarts of tongue-frazzling black coffee.
27. Paul managed to keep awake by drinking lots of strong black coffee.
28. Once you add heavy cream, flavored syrups, and/or a snowcap of whipped cream, that innocent mug of black coffee becomes a minefield of fat and sugar.
29. Act. 6 You are my merbromin, he just a black coffee.
30. Here is your order, miss. A peach shortcake and a black coffee.
More similar words:
blackcurrant,
coffee,
coffee maker,
black,
black out,
blacken,
blackleg,
black hand,
blacking,
jet black,
blackface,
black sheep,
blacklist,
blackmail,
blackness,
black hole,
black list,
in the black,
black magic,
black horse,
blacksmith,
blackboard,
blackberry,
black market,
black panthers,
black and blue,
black economy,
black and white,
joint stock company,
joint-stock company.