Synonym:
distasteful,
unpleasant.
Antonym:
sweet.
Similar words:
bitten,
litter,
intermittent,
smitten,
committee,
admitted,
transmitted,
letter.
Meaning: ['bɪtə] n. 1. English term for a dry sharp-tasting ale with strong flavor of hops (usually on draft) 2. the taste experience when quinine or coffee is taken into the mouth 3. the property of having a harsh unpleasant taste. v. make bitter. adj. 1. marked by strong resentment or cynicism 2. very difficult to accept or bear 3. harsh or corrosive in tone 4. expressive of severe grief or regret 5. proceeding from or exhibiting great hostility or animosity 6. one of the four basic taste sensations; sharp and disagreeable; like the taste of quinine 7. causing a sharply painful or stinging sensation; used especially of cold. adv. extremely and sharply.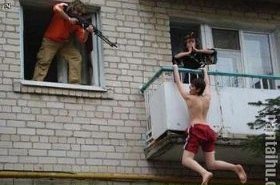 Random good picture Not show
1 Learning is a
bitter
root, but it bears sweet fruit.

2 The roots of education are
bitter
, but the fruit is sweet.

3 He who has not tasted
bitter
knows not what sweet is.

4 Work has a
bitter
root but sweet fruit.

5 False friends are worse than
bitter
enemies.

6 Beauty may have fair leaves,[www.Sentencedict.com] but
bitter
fruit.

7 Who has never tasted
bitter
, knows not what is sweet.

8 Patience is
bitter
, but its fruit is sweet.
Aristotle

9 That which was
bitter
to endure may be sweet to remember.

10 There is nothing which has not been
bitter
before being ripe.

11
Bitter
pills may have wholesome effort.

12
Bitter
pills may have wholesome effects.

13 He is bitter in his condemnation of terrorism.
14 The bitter cold caused the water pipes to burst.
15 He grimaced at the bitter taste.
16 A good medicine tasks bitter.
17 Losing the match was a bitter disappointment for the team.
18 She would often romance about her bitter experiences.
19 The taste is bitter and disagreeably pungent.
20 He had grown bitter as the years passed.
21 The parents were locked in a bitter battle for custody.
22 He gave Helen a look of bitter reproach.
23 The outside of an orange is bitter, but the inside is sweet.
24 Although again sweet candy, also has a bitter day.
25 I've learnt from bitter experience not to trust what he says.
26 This was a predictable reaction, given the bitter hostility between the two countries.
27 Good medicine for health tastes bitter to the mouth.
28 Apothecaries would not sugar their pills unless they were
bitter
.

29 Sit not sad because that time a fitful aspect weareth; Patience is most
bitter
, yet most sweet the fruit it bearth.

30 The world's lingering,the end is still no match for the forget the bitter oligonucleotide soup.
More similar words:
bitten,
litter,
intermittent,
smitten,
committee,
admitted,
transmitted,
letter,
latter,
better,
mutter,
matter,
butter up,
shatter,
scatter,
clutter,
pattern,
battery,
butterfly,
no matter,
shattered,
short-term,
a matter of,
utterance,
muttering,
unfettered,
as a matter of fact,
get the better of,
bit by bit,
little by little.