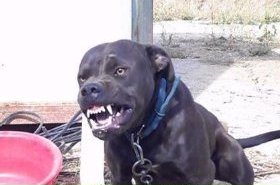 Random good picture Not show
1. He was a little birdlike man with a pointed nose and darting eyes.
2. She was fair and rather birdlike, with brilliant eyes and a small wistful mouth.
3. Her voice is quavery and bird-like, soft, fragile and attractive.
4. In the second draft, Tarkin is "a thin, bird-like commander of the outland Kesselian Dragoons."
5. He would tread, a little bird-like man with hands folded and head bowed, along narrow paths that threaded through the jungle-forests of central Cambodia.
6. Not long ago a rare new species of bird-like dinosaur was discovered in Chaoyang County, Liaoning Province.
7. Gigantoraptor had long arms, bird-like legs, a toothless jaw, and probably a beak. There are no clear signs as to whether it was feathered.
8. Dinosaurs possessed a highly efficient bird-like breathing system involving large numbers of air sacs permeating their body cavity and bones.
9. The child, with the bird-like motion which was one of her characteristics, flew to him, and clasped her arms about his knees.
10. Many 'theropod' dinosaurs, those with bird-like features which walked on two legs and often had feathers, preferred to eat leaves and grass.
11. With its spectacular locomotion and haunting, bird-like calls, the cao vit gibbon is a real show-stealer.
12. Prey is immediately carried to the mouth and killed with a bite from the bird-like beak, tucked away among the tentacles.
13. So did the dinosaurs have to breathe heavily despite their efficient bird-like lungs, or could they take leisurely sniffs of the air?
14. It turns out that they had independently re-designed a bird shape, but without specific reference to anything bird-like.
15. But in recent years, doubts have arisen as older fossils with similar bird-like features such as feathers and wishbones and three fingered hands were discovered.
16. Depending on the special wing membrane structure, wing outfit flight can make human being flying freely in the sky with bird-like wings.
17. There are waterfalls feeding highland rivers, and Josh sees more flocks of the bird-like things.
18. Maybe Archaeopteryx wasn't on the direct ancestral line to birds, but was part of an early experimentation in how to build a bird-like body.
19. A member of the Dromaeosauridae of dinosaurs, it was a bird-like theropod dinosaur, which flourished during the Cretaceous Period.
20. Their bulbous eyes form two of the star's points, their pointed cheeks another two, and their bird-like beaks form the fifth and final point.
20. Sentencedict.com is a online sentence dictionary, on which you can find excellent sentences for a large number of words.
21. Perhaps the time has come to finally accept that archaeopteryx was just another small, feathered, bird-like theropod fluttering around in the Jurassic.
22. Researchers in China hae unearthed the bones of a gigantic bird-like dinosaur, dwarfing anything else in its category.
23. Prof Roger Wotton found that flight would be impossible for angels portrayed with arms and bird-like feathered wings.
More similar words:
birdlike,
eat like a bird,
godlike,
childlike,
sound like,
threadlike,
I should like,
Like attracts like,
like for like,
spread like wildfire,
like greased lightning,
girdle,
bird,
thirdly,
weirdly,
hurdling,
curdling,
hard-line,
hard line,
yard line,
hardline,
birder,
birdie,
hardliner,
hard-liner,
hard lines,
seabird,
sea bird,
snowbird,
birdseed.