Synonym:
1000000000,
1000000000000,
jillion,
million,
one million million,
one thousand million,
trillion,
zillion.
Similar words:
million,
fill in,
brilliant,
fulfilling,
willingness,
rehabilitation,
portfolio,
mobile.
Meaning: ['bɪljən] n. 1. the number that is represented as a one followed by 12 zeros; in the United Kingdom the usage followed in the United States is frequently seen 2. a very large indefinite number (usually hyperbole) 3. the number that is represented as a one followed by 9 zeros. adj. 1. denoting a quantity consisting of one thousand million items or units in the United States 2. denoting a quantity consisting of one million million items or units in Great Britain.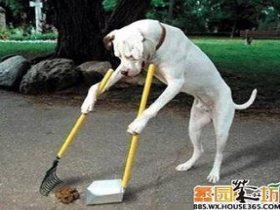 Random good picture Not show
1. The government made an appropriation of a billion for the new project.
2. The country's trade surplus widened to 16.5 billion dollars.
3. India has a population of more than 1 billion.
4. The Treasury borrowed £40 billion, just to stay afloat.sentencedict.com/billion.html
5. The value of other shares nosedived by £2.6 billion.
6. There are 1.2 billion people in China now.
7. The government has promised an extra £1 billion for health care.
8. A billion is 1 with 9 noughts after it.
9. One billion people throughout the world are Muslims, united by belief in one god.
10. 25, 300 and a billion are all numbers.
11. The bank set aside £1.1 billion to cover bad debts from business failures.
12. There are 7 billion people in this world, yet my heart chose you.
13. The bank has assets of more than £1 billion.
14. This year, almost a billion birds will be processed in the region.
15. Worldwide sales look set to top $1 billion.
16. A billion stars shone in the night sky.
17. The Chancellor will try to claw back £3.5 billion in next year's Budget.
18. His company have just announced a $1 billion stock buyback.
19. There was a capital outflow of $22 billion in 1998.
20. Overseas debt is a staggering £16 billion.
21. The final cost could be as much as one billion dollars.
22. The budget provided for a total expenditure of £27 billion.
23. The minister appealed to the Cabinet not to target her comparatively tiny budget of £4 billion.
24. The estimated worth of the plastics and petrochemical industry is about $640 billion.
25. All living creatures are thought to descend from an organism that came into being three billion years ago.
26. Nicaragua was burdened with a foreign debt of $11 billion.
27. Looking still further ahead, by the end of the next century world population is expected to be about ten billion.
28. The country cannot meet the payments on its £80 billion foreign debt.
29. We reckon that sitting in traffic jams costs us around $9 billion a year in lost output.
30. That year, Japanese investment in American real estate totaled $13.06 billion.