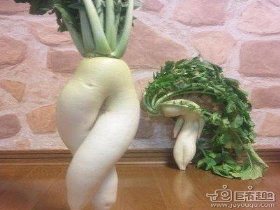 Random good picture Not show
1. Better break at transitions between times, for example, or between statement and support.
2. In between times, during the rest of the morning, the oocytes are recovered from another batch of ewes.
3. In between times he looked out the window or stared at me, smiling when our eyes met.
4. Between times Knight's agonising return to Tests continued.
5. Between times[sentence dictionary], a good pipe or a good cup of tea makes it still more perfect.
6. This paper is discussed on the dependent relations between times and oscillation or energy of a forced oscillator.
7. To consider the communication of culture between times to be a historic progress is an emotional reaction of"modernocentism".
8. I play football in my spare time between times.
9. We ate at Chinese restaurant between times.
10. But between times come days when the weather is absolutely perfect, blue and diamond clear, cool as a young leaf in the shade, warm as new milk in the sun.
11. Significant negative relationships were found between times of hospitalization and the scores of self-efficacy and healthy behaviors.
12. This occurs when traveling between times zones and with shift workers on rotating schedules, particularly nighttime workers.
13. If you only go to the supermarket once a month, what do you do between times?
14. One of the heaviest performers at the seaside track, Between Times was floundering after a slow start.
15. The snow covering the top of Tianshan Mountain , dancing between times with sky and wind.
16. Of course there was birthdays and Christmas but in between times too if I saw something I thought he'd like I get it for him.
17. Its circular shape projects universal meanings of the unity of the world, the circle of life and the link between times past and present.
18. In night, Xiao Tian thought of the dog. At times, between times, or few times.
19. Then Martin began to alternate between the dryer and the wringer, between times "shaking out" socks and stockings.
20. But they were a little sad, because it was so long between times that they got to be near each other, what with orbital mechanics being what they are and all.
21. Very quiet now, don't like to talk when listen to such kind of love song, between times sing together with the singer, or have some deep breath, then be quiet again, follow several hours.
22. It has a longer leaf functional period, shorter distance between times, and slower speed with the awn′s yellowing than those of other typal wheats .
23. New York was left pondering whether to install a more modest moving sidewalk between Times Square and Grand Central Station.
24. Chakras 11 and 12 work together to retain balance between the masculine and feminine sides of the form along with one's life dance, or movement between times of beingness and outward moving activity.
25. Use of on-site burial of pore water pressure meter, to pore water pressure dissipation over the situation to determine the number of tamping, tamping the time interval between times.
26. He eats a lot at meal times, so he doesn't have to eat in between times.
More similar words:
between two fires,
fall between two stools,
between,
read between the lines,
in-between,
in between,
go-between,
come between,
few and far between,
between you and me,
between ourselves,
between Scylla and Charybdis,
oftentimes,
betimes,
roman times,
modern times,
a million times,
tween,
sentimental,
sentimentally,
presentiment,
unsentimental,
sentiment,
sentimentality,
sentimentalize,
sentimentalism,
sentimentalist,
greenwich mean time,
when the time comes,
centimetre.