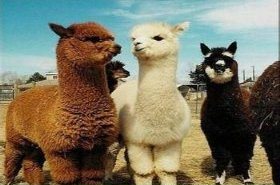 Random good picture Not show
(1) I next saw him at his house in Berkshire.
(2) First round draw: Berkshire v Kent, Cambridgeshire v Hants.
(3) We saw "The Crucible" last night at the Berkshire Playhouse.
(4) Before that she was a divisional director in Berkshire and assistant director in Reading County Borough.
(5) The judge also said staff at the Berkshire sub-post office may never recover from the terror of that day.
(6) General practitioners in Berkshire claimed 31.5 night visits per 1000 population in 1992.
(7) It decided to join the team visiting Berkshire to discuss the BEd revisions.
(8) It was acquired by Berkshire Hathaway Inc.
(9) The Berkshire Rally is now well established and preparations are under way for the next one in March.
(10) The rush to Berkshire had been pointless.
(11) For nine years she was a postwoman in Berkshire and used to cycle 18 miles a day.
(12) At Sandhurst in Berkshire, we have relocated several acres of wild flower meadow from the site of our new superstore.
(13) On Saturday, Mr. Buffett's Berkshire Hathaway reported that net earnings rocketed 61% last year to $5,193 per share, while book value jumped 20% to a record high.
(14) Mr. Buffett's company, Berkshire Hathaway[sentencedict.com], reported a 62 percent drop in net income for 2008 and posted a decline in book value per share for only the second time since he took control in 1965.
(15) So I trust Berkshire Hathaway while 78 - year - old Mr Buffett remains at the helm.
(16) Mr Buffett's Berkshire Hathaway investment group is Kraft's largest shareholder a 9 . per cent stake.
(17) They hanged the couple on the understanding that Combe would become part of Berkshire and remain so.
(18) The canisters containing the pellets were stolen on Thursday night by thieves who broke into a storeroom at a Berkshire nature park.
(19) A 16-year-old girl was raped as she slept in her tent at the Reading music festival, Berkshire.
(20) There, with several farmers of his ilk, he quaffed pint after pint of good Berkshire ale.
(21) A separate investigation showed significant excesses round the Aldermaston and Burghfield military establishments in Berkshire. Sentencedict.com
(22) In the early days we ventured further afield than we do now, working in Suffolk, Berkshire, Wiltshire and Surrey.
(23) I rushed off to tell my girlfriend at her Catholic convent in Berkshire.
(24) Except in the colourful person of the legendary John Winchcombe, the Berkshire woollen industry had little in the way of glamour.
(25) Voice over A course in communication skills at the force's training college in Berkshire.
(26) Hern's lease of the royal stables at West Ilsley in Berkshire is to cease next year.
(27) There is a somewhat abstract quality about this body which currently operates out of solicitors' premises somewhere in Berkshire.
(28) There's an even an air of professional jealousy at the Pinchers' Berkshire home.
(29) With lanes closed and hungry sheep on the Ridgeway, prosperous west Berkshire looked disease-free but quietly miserable last weekend.
(30) Horrified by this trend, Steve Norman, a joiner from Berkshire, turned his home into a shelter for unwanted Rotties.
More similar words:
yorkshire,
yorkshire terrier,
yorkshire pudding,
clerkship,
work shift,
shire,
Cheshire,
hampshire,
lancashire,
Derbyshire,
devonshire,
new hampshire,
cheshire cat,
worcestershire,
worcestershire sauce,
work-shy,
work sheet,
work shop,
worksheet,
workshop,
work sharing,
berk,
stick shift,
hauberk,
berserk,
fireworks,
berkeley,
hire,
berserker,
shir.