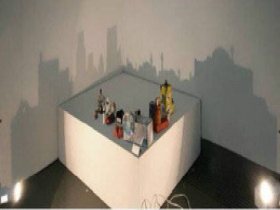 Random good picture Not show
1. Marius could not have any beneficial interest in any part of it.
2. The beneficial interests are attached to the proceeds of sale.
3. In each case the entire beneficial interest in the deposit belongs to B to the exclusion of A who made the deposit.
4. Secondly, the section is concerned with the beneficial interests existing when a payment falls to be made.
4. Wish you can benefit from our online sentence dictionary and make progress day by day!
5. The beneficial interests are normally vested in the beneficiaries.
6. Beneficial interest: Profit, Benefit or advantage resulting from a contract for the ownership of an estate as distinct from the legal ownership or control.
7. Following the sale, Peter Hill-Wood has a beneficial interest in, and controls voting rights over, 400 Shares, representing 0.6% of the issued Shares.
8. Their only assets were their half shares of the beneficial interests in their matrimonial homes.
9. I understand and agree that I may not hold a beneficial interest in more than three(3) business centers in my Interush membership.
10. Main reasons for the loss of rights of beneficiaries derived from the law. So the loss of beneficial interest and beneficial interest change are essentially different.
11. The Department defines its education and research mission broadly as the study of nuclear, molecular, and radiation interactions and their applications to problems of beneficial interest to society.
More similar words:
beneficial,
beneficially,
special interest,
be beneficial to,
mutually beneficial,
special interest group,
beneficiary,
beneficiation,
artificial intelligence,
annual interest,
personal interests,
social benefit,
annual interest rate,
nominal interest rate,
public interest,
social intercourse,
benefic,
economic interest,
benefice,
beneficent,
beneficence,
financial intermediaries,
interest,
vested interest,
in the interest of,
interested,
artificial insemination,
interesting,
disinterest,
uninterested.