Synonym:
attractive,
handsome,
lovely,
pretty.
Antonym:
ugly.
Similar words:
beauty,
bifurcate,
bureau,
tableau,
rousseau,
bureaucracy,
taut,
auto.
Meaning: ['bjuːtəfʊl] adj. 1. delighting the senses or exciting intellectual or emotional admiration 2. aesthetically pleasing 3. (of weather) highly enjoyable.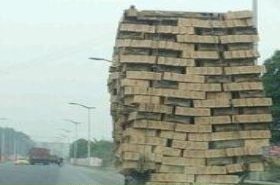 Random good picture Not show
1. Nothing is really
beautiful
but truth.

2. Death is the only pure,
beautiful
conclusion of a great passion.

3. For me the different religions are
beautiful
flowers from the same garden, or they are branches of the same majestic tree. Therefore they are equally true, though being received and interpreted through human instruments equally imperfect.

4. That which is striking and
beautiful
is not always good, but that which is good is always beautiful.

5. Every mother thinks her child
beautiful
.

6. Mountains look
beautiful
from a distance.

7. Poetry is simply the most
beautiful
, impressive and widely effective mode of saying things, and hence its importance.

8. A
beautiful
form is better than a beautiful face; a beautiful behavior than a beautiful form.

9. Every man feels instinctively that all the
beautiful
sentiments in the world weigh less than a single lovely action.
James Russell Lowell

10. Look through this window and you'll see a beautiful garden.
11. You are still young and beautiful in my calendar and the extra year seems indeed to have improved your looks.appy Birthday to you!
12. That's my new car. She's beautiful, isn't she?
13. He glimpsed her as the beautiful girl went by.
14. The dawns here in the mountains are very beautiful.
15. There is a beautiful bird in the cage.
16. We all grow into the beautiful person that we're supposed to be. Some earlier, some later.
17. The male has beautiful tail feathers.
18. This town is famous for its beautiful buildings.
19. You are still young and beautiful in my calendar and the extra year seems indeed to have improved your looks. Happy Birthday to you!
20. She was a very beautiful woman.
21. Memories, beautiful very hurt,memories,memories of the past but can not go back.
22. teacher, if you are a beautiful sky of the sun, we are underground lovely grass, is that you give us new life. Your day and night to help us take care of us, your hard work!
23. After the verb to love, to help is the most
beautiful
verb in the world.

24. The diamonds of other countries are always the most
beautiful
.

25. We'd fade into someone at least one time in life,not for any result,company,ownership even love,just for meeting you in my most beautiful days.
26. if everyone could make a big contribution to environmental protection, our home will become much more beautiful.
27. I think she has many good qualities besides being very beautiful.
27. Wish you can benefit from sentencedict.com and make progress everyday!
28. When every love comes to the end, if you look back, u will find flowers and sorrows, but it's always beautiful.
29. Never, never and never again shall it be that this beautiful land will again experience the oppression of one by another.
30. A joyful date to keep in mind and make a note of, is when a birthday comes around to you.Thank you for your love which makes our home warm and beautiful.It is only with you that I find true contentment. Nothing will ever come between us.Happy birthday to you!