Synonym:
bat,
blow,
clout,
crack,
defeat,
hit,
knock,
mix,
outdo,
stir,
strike,
surpass,
triumph,
win.
Similar words:
beat up,
upbeat,
beaten,
beat down,
browbeat,
beat about,
beatitude,
unbeatable.
Meaning: [biːt] n. 1. a regular route for a sentry or policeman 2. the rhythmic contraction and expansion of the arteries with each beat of the heart 3. the basic rhythmic unit in a piece of music 4. a single pulsation of an oscillation produced by adding two waves of different frequencies; has a frequency equal to the difference between the two oscillations 5. a member of the beat generation; a nonconformist in dress and behavior 6. the sound of stroke or blow 7. (prosody) the accent in a metrical foot of verse 8. a regular rate of repetition 9. a stroke or blow 10. the act of beating to windward; sailing as close as possible to the direction from which the wind is blowing. v. 1. come out better in a competition, race, or conflict 2. give a beating to; subject to a beating, either as a punishment or as an act of aggression 3. hit repeatedly 4. move rhythmically 5. shape by beating 6. make a rhythmic sound 7. glare or strike with great intensity 8. move with a thrashing motion 9. sail with much tacking or with difficulty 10. stir vigorously 11. strike (a part of one's own body) repeatedly, as in great emotion or in accompaniment to music 12. be superior 13. avoid paying 14. make a sound like a clock or a timer 15. move with a flapping motion 16. indicate by beating, as with the fingers or drumsticks 17. move with or as if with a regular alternating motion 18. make by pounding or trampling 19. produce a rhythm by striking repeatedly 20. strike (water or bushes) repeatedly to rouse animals for hunting 21. beat through cleverness and wit 22. be a mystery or bewildering to 23. wear out completely. adj. very tired.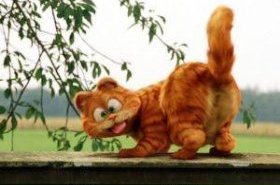 Random good picture Not show
1. A staff is quickly found to
beat
a dog with.

2. A dog will not howl if you
beat
him with a bone.

3. We must
beat
the iron while it is hot, but we may polish 19it at leisure20.

4. Where drums
beat
, laws are silent.

5. He who has a mind to
beat
his dog will easily find a stick.

6. If you can't
beat
em, join em.

6. Sentencedict.com try its best to gather and create good sentences.
7. He who has a mind to
beat
his dog will easily find his stick.

8. Hibernian clinched the First Division title when they beat Hamilton 2-0.
9. The storms beat on the ship.
10. I will loveyou with every beat of my heart.
11. The visitors beat at the door until he answered.
12. Her heart beat violently when she received the letter.
13. They beat him down to the ground and stamped him on his body.
14. We beat their heads off at an English competition.
15. Beat swords into ploughshares.
16. According to the police,[sentencedict.com] his attackers beat him with a blunt instrument.
17. The cruel master beat his slaves mercilessly with a whip.
18. Beat the butter and sugar together and slowly add the eggs.
19. Beat up the eggs before you add the flour.
20. He beat the other runners by a margin of ten seconds/by a wide margin.
21. Don't beat around the bush, come straight to the point!
22. Our soldiers beat back all the attacks of the enemy.
23. He beat up on my brother's kid one time.
24. He pounced on the photographer, beat him up and smashed his camera.
25. They beat Argentina one-nil in the final.
26. Thinking is, or ought to be, a coolness and a calmness; and our poor hearts throb, and our poor brains
beat
too much for that.

27. For this peccadillo he was demoted and sent back to pound the beat.
28. The force hopes to increase the number of its beat constables.
29. Do not argue with an idiot.He will drag you down to his level and beat you with experience.
30. Behind the fear of an ideal you, you create the fear, you can beat him.
More similar words:
beat up,
upbeat,
beaten,
beat down,
browbeat,
beat about,
beatitude,
unbeatable,
be at war with,
bean,
beak,
beam,
beach,
beads,
beard,
beast,
beacon,
beauty,
beaded,
bear out,
bear up,
bear on,
bugbear,
be able to,
beautify,
bearable,
bearings,
bear with,
be aware of,
beautiful.