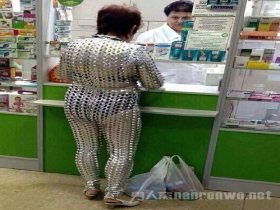 Random good picture Not show
1 Brick - concrete structure buildings to load - bearing wall, the so - called load - bearing walls.
2 Underpinning beam should be designed before the bearing wall removed in brick wall load structure.
3 It is suggested to rein- force local bearing wall′s strength by raising up the grade of cement sand grout.
4 This system – often referred to as a "box system" – falls within the UBC structural system category known as a "bearing wall system".
5 The structural system of concrete bearing wall combined with insulating forms as heat-proof layers is a new type energy saving structural system of the bearing wall.
6 The ore bearing wall rocks are composed mainly of siliceous phosphorites.
7 The structural system of steel grid bearing wall is a special structural system of residential building.
8 That's a bearing wall.
9 The study on small hollow fly ash concrete block has been carried out for lowering the production cost, and to meet the bearing wall body requirement.
10 Compared to the computation results of AVL, tbe strength of the main bearing wall is enough and the structure of the wall is safe.
11 Frame by frame pre - poured concrete load - bearing wall is cut off from the role.
12 Along with the raising of functional requirements,(www.Sentencedict.com) the open-reconstruction of bearing wall in existing brick-concrete building becomes more frequently.
13 Solid clay brick still prevails in the load - bearing wall materials in china.
14 Yellow River sullage porous brick can substitute for clay brick and be used as bearing wall material based on analysis of masonry compression strength, crack development and breakage feature.
More similar words:
hanging wall,
wailing wall,
bearing,
bearings,
retaining wall,
forbearing,
ball bearing,
coal bearing,
overbearing,
load-bearing,
child-bearing,
childbearing,
roller bearing,
spring water,
have no bearing on,
drinking water,
bear in mind,
bear in mind that,
earing,
wearing,
gearing,
rearing,
hearing,
tearing,
shearing,
searing,
bring to bear,
sealing wax,
laying waste,
living wage.