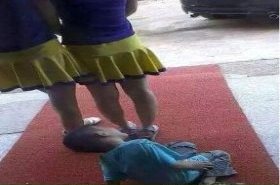 Random good picture Not show
1. The thief bore away my watch.
2. He was borne away with joy when his lost ring was given back to him.
3. They managed to scare the bears away.
4. When all the people were on board, the boat bore away.
5. He is borne away by obedient parents, like an Emperor on a shopping trolley.
6. Jack bore away the prize.
7. He bore away the remarks.
8. Sheets in, he bore away from the motor yacht.
8. Sentencedict.com try its best to collect and build good sentences.
9. The boat has borne away.
10. Bear away: To alter course away from the wind.
11. On seeing P bear away, S immediately bore away also.
12. Let her bear away her love for you to the undying lands where it will be evergreen.
13. FIRST SOLDIER: We must bear away the body to another place.
14. A great big bear away up there!
15. There were also weather station workers near us and ready with the guns to scare the bear away.
16. The Line of Duty and three senior living, it means I have to look at them alone to bear away the taste of a Line of Duty to go tonight, and back to Jiangmen.
17. Thank, in fact, more like pure winter morning by the bay windows of the thin ice to bear away, as the transparent.
18. She really suffered some injuries, severe facial injuries before her dogs named Decoy and Arky chased that bear away.
19. Although frightened, he tried to light a campfire and that scared the bear away.
20. Rush through to come later on of victimize woman to allege that man in the bead Hui ward national tax branch office entrance to alley its gold earring bear away.
More similar words:
clear away,
bearable,
forbearance,
wear and tear,
near and dear,
year after year,
withdrawal,
fritter away,
be aware of,
far and away,
bear,
draw a conclusion,
beard,
bear up,
bear out,
bear on,
forbear,
bearing,
bugbear,
bear down,
bearings,
bear with,
forbearing,
earache,
bear in mind,
wearable,
far and near,
overbearing,
standard-bearer,
appearance.