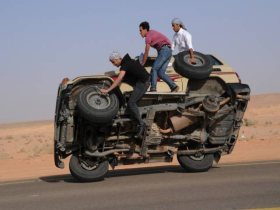 Random good picture Not show
1 All shall
be well
, Jack shall have Gill [Jill].

2 Though a lie
be well
dressd, it is ever overcome.

3 If you can
be well
without health you may be happy without virtue.

4 Though a lie
be well
drest, it is ever overcome.

5 All shall
be well
, Jack shall have Jill.

6 Buying a bigger car has proved to be well worth the expense.
7 The body was found to be well preserved, his features easily recognizable.
8 The old should be well respected.
9 They are likely to be well disposed to an offer of a separate peace deal.
10 She will not be well enough to work in the foreseeable future .
11 The tunnel would be well - ventilated if tall chimneys were built above sea - level.
12 I'm going to bed and you would be well advised to do likewise.
13 If we got Terry to do that, we'd be well away.
14 Trees should be well protected from the cold during winter.
15 You ought to be well up in children's diseases as you have studied them for eight years.
16 She can't be well. She's been off her food all week.
17 His fear turned out to be well founded.
18 This room needs to be well swept out.
19 The lesson of our failure should be well rubbed in.
20 The scratch on your hand will soon be well.
21 By the end of the month,(www.Sentencedict.com) we'll be well away.
22 The fire should be well alight by now.
23 The fruits should be well spaced out so that they are not touching each other.
24 The jar must be well sealed.
25 The lawn should be well rolled.
26 Land must be well drained for some crops.
27 It gratified me to know that she would soon be well again.
28 May I wish that all Jacks shall have Jills,all shall be well.
29 The annual premium can be a little steep, but will be well worth it if your dog is injured.
30 If farm - yard manure is used it must be well rotted.
More similar words:
be well off,
tube well,
farewell,
note well,
jeweller,
jewelled,
jewellery,
serve well,
bejewelled,
Leave well alone,
All's well that ends well,
be weary of,
be wet through,
jewel,
jeweler,
bejewel,
jewelry,
jeweled,
bejeweled,
crown jewel,
crown jewels,
hail-fellow-well-met,
family jewels,
jewelry store,
well,
dwell,
swell,
wells,
well up,
as well.