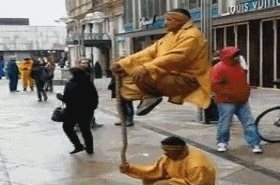 Random good picture Not show
1. His nose streamed blood after it was hard hit.
2. Sales were hard hit by high interest rates.
3. These industries have been hard hit by recession.
4. Both the farmers and fishermen were hard hit by the bad weather.
5. The company has been hard hit by the drop in consumer confidence.
6. Old people are hardest hit by the rising cost of living.
7. She says rural areas have been hard hit by the recession.
8. Ray Gasson's herd of 250 could have been hard hit.
9. However, his deeply felt and meticulously researched rhetoric conveyed in all his books is hard hitting[sentence dictionary], provocative and sagacious.
10. Campesinos are hard hit by the economic crisis and government forces have deliberately destroyed the livelihood of many subsistence farming families.
11. He predicted marketing would be hardest hit, while research would be relatively spared.
12. The South-East and West Midlands have been hardest hit by the recession.
13. Inflation-sensitive bank stocks were hard hit Friday.
14. Luxury and performance car manufacturers were hard hit.
15. He believes they will be hard hit by rising labour costs in China and by higher global steel prices.
16. Countries not so reliant on oil because of lack of industrial development can be hard hit indirectly.
17. If a ban is approved, the famous Beaufort hunt will be hard hit.
18. Firms and institutions which are otherwise financially sound could be hard hit by a protracted run of debt defaults.
19. If, however, the party's efforts result in a precipitous drop in real estate values, multinational corporations whose revenue and earnings growth are tied to China could be hard hit. And the U.
20. Steel, energy and manufacturing industries around the world would also be hard hit, it said.
21. Before the eyes, said: "If there is no me, the owner became blind, can not see a better world for all, nose Brothers may already driven to be hard hit."
22. Makers of handsets, which consumers are replacing more slowly, will be hard hit: unit sales are expected to fall by at least 10% this year, having increased by 6% in 2008 to 1.2 billion.
23. Similarly, the hotel industry's revenue and occupancy levels continue to be hard hit.
More similar words:
hard-hitting,
be hard up,
hard hat,
hardheaded,
hardhearted,
hard-hearted,
die-hard,
die hard,
diehard,
record high,
strike hard,
case hardened,
be had,
behave,
behalf,
behavior,
behaviour,
misbehave,
behavioural,
misbehaved,
behavioral,
on behalf of,
in behalf of,
alfred hitchcock,
behaviorist,
behaviourism,
behaviourist,
behaviorism,
well behaved,
misbehaviour.