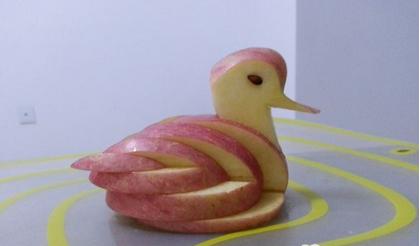 Random good picture Not show
1. Customers want companies that are attentive to their needs.
2. At society parties he is attentive to his wife.
3. If anything, he was attentive to Madge.
4. Frank was attentive to me, even courtly.
5. They've built a business that is attentive to its customers.
6. To function effectively, a party leader has to be attentive to people's needs.
7. Despite the changing modes of life, they are attentive to the paradoxical utterances of their progenitor.
8. Further evidence that children are attentive to Conventionality comes from the repairs they make to their own lexical choices.
9. Let thine ears be attentive to the voice of my supplication.
10. We should be attentive to the newcomers.
11. And finally, they should be attentive to their own dreams, as these dreams may provide insights into what is transpiring in their work with patients.
12. Be Attentive to Others and Never Stop Listening – Self-centered people are usually unlikable.
13. O Lord, hear my voice. Let your ears be attentive to my cry for mercy.
14. You should be attentive to what your parents have said.
14. Wish you will love sentencedict.com and make progress everyday!
15. To be attentive to one's body, to care for and paint it is to set oneself up as a rival of God and contest His creation.
16. Lord, hear my voice! Let Your ears be attentive To the voice of my supplications.
17. In opposition she particularly urged her front-bench spokesmen to be attentive to the party's back-bench committees relevant to their subjects.
18. He had imbibed at Geneva the idea that one must always be attentive to one's aunt.
More similar words:
attentive,
inattentive,
attentively,
attentiveness,
inattentiveness,
attention,
center of attention,
attentional,
inattention,
call attention,
pay attention,
with attention,
attention span,
pay attention to,
retentive,
stand at attention,
paying attention,
stand to attention,
attention-getting,
attention deficit hyperactivity disorder,
undivided attention,
retentiveness,
relative to,
be relative to,
attention deficit disorder,
be attributable to,
be sensitive to,
preventive maintenance,
creative thinking,
off the beaten track.