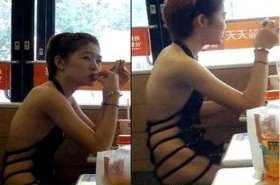 Random good picture Not show
1. Meanwhile Mr Bageya may be about to face his nemesis.
2. The financial system may be about to enter uncharted territory.
3. Surely they must be about to close the bomb shop down.
4. That is, unless you happened to be about to meet them across a conference table.
5. But the global Internet may be about to change all that.
6. It seems Mr Zaitsev may be about to lose his monopoly on fame.
7. Now the Republican senator may be about to carve the biggest notch of all into his belt.
8. Is which hospital antenatal examination to produce to be about to which hospital be?
9. If full page is punch - drunk, be about to be sent afresh.
10. Be about to parturient cloth orchid Ni, allegedly already make choice of in Arizona city a hospital is produced.
10. Sentencedict.com is a online sentence dictionary, on which you can find nice sentences for a large number of words.
11. The protection that enters a life period be about to end, nicotian enterprise should quicken the pace that informatization builds, meet a challenge with brand-new appearance.
12. The first part is be about to the student gens of obtain employment, face-lifting is considered as the slabstone of their happiness future.
13. Let be careful . The situation be about to repeat itself.
14. The statement excited new speculation that a senior minister may be about to resign.
15. The Marine Commandos looked exhausted, some of them appeared to be about to drop off to sleep on their feet.
16. He saluted briefly and opened the door, afraid that she might be about to cry.
17. All we needed was a red flag to warn the locals that we might be about to frighten the horses.
18. Thus the endless cycle of reform, repression and violent response may be about to enter a new phase.
19. The Pentagon says that after reviewing the intelligence file on the Iraq war, it believes it knows which documents may be about to be released by the whistle-blower website Wikileaks.
20. Additional, in Qiu Dong season, because hand ministry, head is mixed cervical it is dew outside, be about to wear scarf so, glove and earcap will have heat preservation effect.
21. If I do not have a requirement inside 3 days allegation, averment or hold hearing of witnesses, be about to accept punishment.
22. This suits particularly ' Neozoic employee ' , basically be now often say ' 80 hind ' , be about to enter a society ' 90 hind ' demand.
23. But if this is vexed silk is exiguous with each passing day, your trouble is afraid be about to grow day and day.
24. See only among them a piece, a Cang Ying towers aloft on abrupt rock, volant be about to fly.
25. The Italian press has speculated for months that Clooney might be about to propose marriage to her.
26. If either of the current debt negotiations fails, we could be about to replay 1931, the global banking collapse that made the Great Depression great.
27. However, in real life, total somebody is contrary to to go against human nature and be moved, inspect normal amative activity to be like Kou Chou, be about to punish severely surely after that fast.
28. So, the object is equivalent to " sheep " , kind be equivalent to " sheep pen " Cheng Fang and designation " sheep " , take a sheep, be about to ask, which sheep pen are you in?
29. But for the thousands of small English language schools, unable to compete with the new breed of slicker professionals, times may be about to get significantly tougher.
30. Accordingly, to make habitant can get complete relaxation, when stylist is being designed, be about to emphasize pursuit space extend and flow.
More similar words:
beat about the bush,
care about,
come about,
whereabouts,
inquire about,
beat about,
put to,
button,
glutton,
buttocks,
button up,
be able to,
about,
gluttonous,
put to death,
go about,
get about,
set about,
know about,
be absent from,
be absorbed in,
mess about,
talk about,
just about,
abound in,
cast about,
forget about,
hang about,
mill about,
up and about.