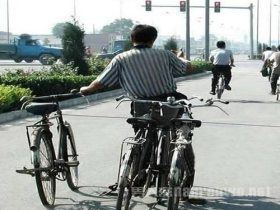 Random good picture Not show
1. Bayard sometimes appears as a cloud, scudding across the sky on Midsummer's Day.
2. As the great organizer Bayard Rustin put it, from protest to politics.
3. She and Bayard are the champion show jumpers in the south of England.
4. In any conversation about a book, says Mr Bayard, both parties are talking about different texts, "caught up in an endless process of inventing books".
5. Bayard, a 52-year-old professor of literature and a psychoanalyst, has gotten this far without ever having picked up "Oliver Twist" or finished "Ulysses.
6. Now Pierre Bayard, 52, a Paris University literature professor, has come to their rescue with a survivor's guide to life in the chattering classes.
7. He got his mistress , Madeleine Bayard , the job of cipher officer on board ship.
7. Sentencedict.com is a online sentence dictionary, on which you can find nice sentences for a large number of words.
8. This scene in Bayard, Nebraska, would have been a common one for pioneers heading west on the Oregon Trail in the mid-1800s in search of land and fortunes in gold.
9. There is one catch: Bayard writes in French. Of course, that hardly matters as, by definition, you're not going to crack the spine.
10. Shaw ordered a sculpture of his champion fox terrier, and Bayard Warren a portrait of his champion Sealyham.
11. The first section explores the four categories of unread books, into at least one of which Mr Bayard places every book he mentions.
12. Others seem to run from one danger to another, like young Bayard Sartoris, seeking his own destruction.
13. At last it is her turn, and she is up on Bayard and away.
More similar words:
abaya,
gray area,
spin a yarn,
play around,
play a role in,
the other way around,
malay archipelago,
yard,
lanyard,
yardage,
boneyard,
halyard,
farmyard,
backyard,
dooryard,
dockyard,
shipyard,
barnyard,
vineyard,
courtyard,
yard line,
yard sale,
junkyard,
front yard,
cubic yard,
square yard,
yardstick,
stock yard,
brickyard,
graveyard.