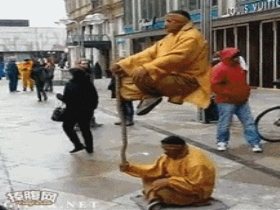 Random good picture Not show
1. Middle-late Ordovieian is super- compensational bathyal basin (it′s feature is turbidite) and mixed continental shelf deposit. It is not favourable for the development of hydrocarbon source rock.
2. The bathyal zone is the dimly lit middle zone, which because it has little sunlight does not contain photosynthesizing producers.
3. The bathyal - abyssal facies , littoral facies , neritic facies and delta facies are beneficial to and gas exploration.
4. There were mainly neritic shelf and bathyal filling sedimentation in the Pliocene and Quaternary.
5. The invention relates to a method for breeding sea cucumber in a bathyal half-hanging buoyant raft net cage and the method relates to agriculture-seawater buoyant raft net cage breeding.
6. During the depositional period of this sequence, there were three paleocontinents,[http://sentencedict.com] two straits and a bathyal slope in the southeast part of the Tarim basin.
7. The parameters of organic geochemistry indicated that the two sets of source rocks were deposited in the bathybic and bathyal milieu with the subsaline-saline water.
8. The Ziyun section, located in the south of Guizhou province, is composed of the carbonate reef depositional system, the carbonate muddy shelf depositional system, and the bathyal depositional system.
9. The middle and upper Ordovician was characterized by clastic rock of turbidity facies in bathyal sea.
10. Xidashan Formation is a upward shallowing sedimentary sequence, whose sedimentary environment changed from bathyal environment to fore-platform slope.
More similar words:
bathymetry,
bathymetric,
hyaloid,
hyaline,
hyaloplasm,
hyaluronic acid,
hyaline cartilage,
battle royal,
bathe,
bather,
bath,
apathy,
heathy,
breathy,
empathy,
baths,
sympathy,
allopathy,
myopathy,
bathos,
antipathy,
telepathy,
bath oil,
sabbath,
bath mat,
bathing,
sunbather,
sunbathe,
sunbath,
bathtub.