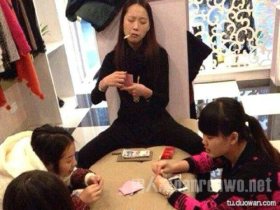 Random good picture Not show
1. He rinsed out the sea water from his bathing suit.
2. I love to put on a bathing suit and parade on the beach.
3. Seeing Felix resignedly pick up his towel and bathing suit, Mabs and Tashie rushed behind a rock to change.
4. Babur puts on his new bathing suit and shows off.
5. A more natural line evolved as bathing suit and fabric technology was improved to push, pull and lift invisibly.
6. She was looking very pretty in her bathing suit, her hair still damp from swimming.
7. His bathing suit was brief and white, the front of it enormous, set in wild bushes of escaping hair.
8. By the way, have you brought your bathing suit?
9. You need a bathing suit and a pair of shorts.
10. She wore a modest bathing suit.
11. We have a swimming cap and bathing suit with a good, went to the nearest swimming pool.
12. When the kick down, the bathing suit comes out of the water every time.
13. I need to take my bathing suit.
14. He took his bathing suit, towel, beach umbrella, and his new boombox.
15. Did you bring your bathing suit?
16. I was too embarrassed to fit into my bathing suit and I got picked on,(sentencedict.com) remember?
17. I forgot to bring my bathing suit for my swimming lesson.
18. I wrung water from my wet bathing suit.
19. Anna is wet in her bathing suit.
20. You should definitely bring a bathing suit.
21. A woman in a bathing suit walked by, looking hard at him.
22. A fur coat is incongruous with a bathing suit.
23. Women are also asked to wear bikini style bathing suit top.
24. She goes swimming every morning before breakfast. What you wear for this activity is usually called a swimming costume in BrE and a bathing suit in AmE.
25. But he had a vivid picture of her in his mind, lean and hungry in her scarlet bathing suit.
26. Maybe they thought she got what she deserved for parading around on television in a bathing suit.
27. The man reclined in an oval of umbrella shade, his maroon bathing suit slashed by the sunshine.
28. One father privately invited Seth Paulsen to imagine her suntanned and barefoot, in a black one-piece bathing suit and beltless jeans, a look very much to Seth's taste.
29. Hello Daddy and Mommy! Swimming activities will start , so pack a bathing suit, a swimming cap, goggles and a bath towel for your kids next week, please.
30. Wow! she's got nerve wear that high - leg bathing suit. it's very provocative.
More similar words:
breathing,
thing,
nothing,
anything,
writhing,
clothing,
nothing but,
something,
anything but,
everything,
something of,
something like,
something else,
suite,
pursuit,
lawsuit,
suitable,
baths,
bathos,
bathroom,
thin,
think,
within,
think of,
think up,
think out,
earnings,
bearings,
think about,
think over.