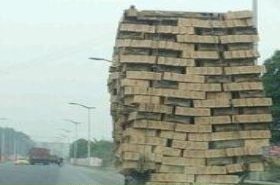 Random good picture Not show
1. The clarinet, flute, saxophone and bassoon are all woodwind instruments.
2. Beethoven gives the double bassoon a very exacting part in the Choral Symphony.
3. The drummer passed out, the bassoonist dropped his bassoon, the trombonist sputtered and went sour.
4. The flute adds brightness to oboe, clarinet, bassoon, and horn when it doubles them at the octave.
5. The function of the double bassoon is to add weight to the bass.
6. The double bassoon should only be used, as a general rule, in fully scored passages.
7. Double bass and bassoon. 2.
8. Strings, bassoon, tuba, timpani and gran causa ( bass drum ) march along with moody determination.
9. Bassoon diameter well cementation is a special cargo handling operation in project of maritime artesian well.
10. Or to reduce cost, bassoon span of purpose, reduce vacuum tube amount.
11. Jaw of sublingual bassoon abide plays the side outside gland conduit, with conduit of the gland below jaw collective mouth issues caruncle at the tongue, or alone mouth issues caruncle at the tongue.
12. Antonio Vivaldi, wrote 39 concerti for bassoon, 37 of which exist in their entirety today.
13. Sonata in Bb for Bassoon and Piano.
14. Eccentric Fox - Trot in C for Bassoon Quartet.
15. Quintet for piano, oboe, clarinet, horn & bassoon in E flat major, Op.
16. Concerto in C for Bassoon and Piano.
17. a trio for piano, oboe and bassoon.
18. The bassoon achieves its effect by a series of techniques, including leaping periods and trilling.
19. Sonata for Bassoon and Piano G minor.
20. Serenade in C Major for Bassoon and Piano.
21. The octave combinations are practically confined, in the small orchestra(http://sentencedict.com), to 1. Double bass and bassoon. 2.
22. The result is that we encounter unsuspected shades of gray, with solo flute and bassoon weaving ironic commentaries.
23. My cousin Barbie was similarly rewarded because she played the bassoon, another unusual instrument.
24. The bottom five notes or so of the violins can be enriched by adding a bassoon or two in unison.
25. Fantastic Symphony IV - March to the Scafford for Bassoon Quartet.
26. Jan Dismas Zelenka, six trio sonatas for two oboes, bassoon and basso continuo.
27. Pastorale for Woodwind Quintet, Op. 151 (Beach, Amy Marcy). Flute, Oboe, Clarinet in B, Bassoon and Horn. Modern.
28. A woodwind instrument of the oboe family, with a pitch between that of an a bassoon.
29. Polonaise for Viola and Orchestra in G major (Anonymous). Viola, strings, flutes, horns, bassoon. Classical.
30. The device synthesizes audio in digital FM way with 32 polyphony, which can simulate trumpet, flute, clarinet, bassoon, organ, carillon and so on.
More similar words:
as soon as,
as soon as possible,
soon,
sooner,
soonest,
and so on,
monsoon,
no sooner than,
sooner or later,
bass,
lasso,
embassy,
pass out,
pass on,
assort,
pass off,
picasso,
passover,
pass over,
assorted,
the mass of,
assessor,
ambassador,
glass over,
assonance,
associate,
assortment,
associated,
associative,
association.