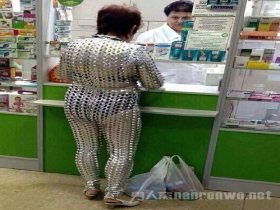 Random good picture Not show
1. Neutrophils, eosinophils, and basophils were too few to count and could not be analysed further.
2. But there was no eosinophil or basophil was found. that may be caused by the lack of the scarcity of the cells or by the destruction of processing of blood smear.
3. We compared the presence of autoantibodies to basophil degranulation phenotypes and to disease status.
4. Methods:Human basophil degranulation test (HBDT), ELISA were evaluated and compared in 30 healthy subjects and 30 asthmatics(sentencedict.com/basophil.html), using respectively WBE and FE.
5. We suggest that basophil releasability is a good index for diagnosing allergic diseases and evaluating its curative effects.
6. This removes the stimulus for further eosinophil and basophil recruitment more rapidly and halts the allergic response.
7. Methods Skin tests with autologous serum and basophil histamine - release assay ( BHRA ) were performed.
8. There is a basophil in the center of the field which has a lobed nucleus (like PMN's) and numerous coarse, dark blue granules in the cytoplasm.
9. The modified Human Basophil Degranulation Test (HCDT) is a simple way to assess the degranulation of human basophils to the specific allergens.
10. Discussion is targeted to researchers and clinicians who have an interest in mast cell and basophil biology.
11. The results showed that there were erythrocyte, lymphocyte, monocyte, neutrophil and thrombocyte , but no eosinophil and basophil found in blood smears or ultrathin sections.
12. All these conditions are related to antigen-induced mast cell or basophil activation.
13. Which may be a novel mechanism of amplification of basophil activation signal.
14. This is an excellent review of current research in mast cell and basophil biology.
More similar words:
basophilic,
philosophise,
philosophic,
philosophize,
philosophical,
philosophically,
philosophizing,
philosophical system,
hagia sophia,
philosopher,
mesophilic,
philosophy,
legal philosophy,
moral philosophy,
doctor of philosophy,
Sophie,
sophist,
sophism,
sophistry,
sophistic,
nasopharynx,
sophistical,
sophisticate,
nasopharyngeal,
sophisticated,
sophistication,
unsophisticated,
biophilia,
pedophile,
lipophilic.