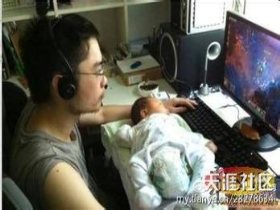 Random good picture Not show
1. One youth baseball league in the South already requires full facial protection for its 400, 000 players.
2. He became the best pitcher in the American baseball league.
3. Other films looked at boxing, synchronized swimming, a baseball league in Israel, women's football (soccer) in the United States and Iran, and a football competition among homeless men.
4. My son takes part in a baseball league.
5. We are here to say, to tell the Baseball League: Dont go to Arizona and lose all of that.
6. The Mexican baseball league has been forced to suspend a game in progress because of gunfire at a stadium.
7. Second, to ensure unfailing of the Chinese Baseball League Matches, the good relationship between the news propagandistic , competition management and market operation must be oonsidered.
8. Some are small ... several dozen boys and girls in a suburban baseball league.
9. Say you're traveling and finally get to meet a longtime e-pal from your fantasy baseball league ... in person.
10. The most serious game-fixing scandal erupted in the Chinese Professional Baseball League recently, and the Lions were the only team with no players involved.
11. Plus, in the RV, we wouldn't spend money on things like dry cleaning and baseball league fees.
12. Mike: That's right, it's a catcher called Wang Wei, he's joining the Mariners - a US pro baseball league team next year.
12. Sentencedict.com try its best to collect and build good sentences.
13. I am looking to start up a fantasy baseball website for my baseball league.
14. Claim to retire subsequently, then join in U. S. A. 's professional baseball league matches, join Chicago White Sox.
15. The 10-year-old I have in my sights is a busy home-schooler whose days and heart are torn between pitching in the town baseball league and his beloved violin.
16. Penny Marshall brought the story of the All-American Girls Professional Baseball League to mainstream audiences and made heroes out of the players depicted on the big screen.
More similar words:
baseball,
colleague,
baseball bat,
baseball cap,
baseball club,
baseball game,
baseball card,
baseball team,
baseball glove,
baseball player,
baseball diamond,
league,
in league,
baseband,
beleaguer,
big-league,
ivy league,
arab league,
major league,
beleaguering,
in league with,
hanseatic league,
league of nations,
baseboard,
debase,
debased,
debasement,
johann sebastian bach,
knowledge base,
corps de ballet.