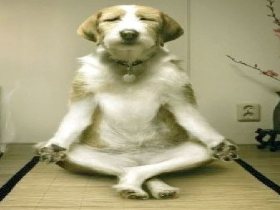 Random good picture Not show
1 Barnum started it all more than 150 years ago, and things have never been rosier for self-promoters.
2 As a showman he makes P.. Barnum look like a piker.
3 When Barnum looked back on his youth, he admitted that he never liked hard work. Instead, he was more interested in trying to make money from having fun.
4 Barnum was born in Connecticut in 1810 and was named after his grandfather.
5 P. T. Barnum would like you to see them all.
6 At 19, Barnum married Charity Hallett, and they had four daughters together.
7 Barnum understood that hit-and-miss advertising doesn't work, but a consistent message, told over and over,(www.Sentencedict.com) hits its mark .
8 Barnum went against the grain of our current "targeting" approaches, believing that the more people who know about your offer, the larger the pool of potential customers.
9 He believed in persistently advertising. Barnum understood that hit-and-miss advertising doesn't work, but a consistent message, told over and over, hits its mark.
10 Barnum understood the power of information. He believed that customers will listen to any story if it is sufficiently entertaining.
11 Barnum called one of these animals, "The last mastodon on earth".
12 It's a Barnum and Bailey world.
13 After his father's death, Barnum used his impressive math skills as a shopkeeper.
14 T . Barnum 's advice also a life lesson, as pertinent today as when he first imparted it.
15 Phineas Taylor ( P . T . ) Barnum knew how to catch people's eye and make money.
16 Audiences are packing in to see Paul Nicholas play the lead role in Barnum.
17 Although he was personally opposed to slavery, in 1835 Barnum purchased a slave woman named Joice Heth.
18 Perhaps one of the most useful and memorable sections of the book is a reprint of The Art of Money Getting, penned by Barnum himself.
19 The judge threw the lawsuit out stating that unless the original could be proven to be real, there was nothing wrong with Barnum producing his own fake.
20 There's a sucker born every minute. " – P. T. Barnum".
21 When his replica became more popular than the original, the owner of the "authentic" fake tried to sue Barnum.
More similar words:
sternum,
laburnum,
viburnum,
supernumerary,
barn,
barn owl,
computer numerical control,
barnyard,
barnacle,
barnacled,
barnacles,
barnstorm,
barnburner,
barbarously,
barbarossa,
barbarian,
barbarism,
barbarous,
barbarity,
barbaric,
barbary,
cornu,
turn-up,
turnup,
turn up,
burn up,
burnup,
cornual,
churn up,
butternut.