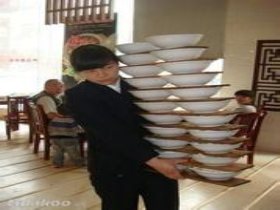 Random good picture Not show
1. Pupillage is not require your Bar examination.
2. The bar examination of the two legal system take on various characteristic. To introduce, to compare is very important.
3. Uniform bar examination was established mot long before, There are still something to do to make it perfect. The overseas experience is very helpful.
4. Do you think James will pass the bar examination this time?
5. She had passed the bar examination on the first try, while a third of those who had taken it with her had failed.
6. She passed National Bar Examination and joined Sail Jus law firm in as an attorney assistant.
7. He passed the national bar examination in 1999.
8. The bar examination consists of a first and second examination.sentencedict.com/bar examination.html
9. Attorney Wang began his legal career as a lawyer in 1984 and in 1986 he passed the first National Bar Examination and being granted the lawyer's qualification.
10. In eight months he did the work of three years, studying for his bar examination.
11. A four-year college degree, three years in law school and successful completion of a written bar examination are required.
12. With professional knowledge and solid foundation for legal science, Lawyer Li Da passes the National BAR Examination with high marks.
13. A self-made man, he read the law on his own until he could pass the bar examination.
14. In October 1999, Mr. Liang took part in the bar examination and was awarded the Law Qualification Certificate.
More similar words:
examination,
cross-examination,
direct examination,
medical examination,
entrance examination,
detailed examination,
examinate,
lamination,
deamination,
delamination,
contamination,
decontamination,
examinant,
examinable,
bar exam,
rumination,
semination,
nomination,
domination,
elimination,
germination,
bromination,
abomination,
termination,
culmination,
crimination,
examine,
insemination,
denomination,
incrimination.