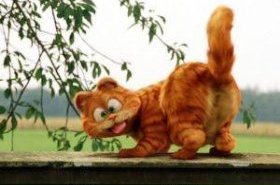 Random good picture Not show
1. It's good added to breads, casseroles, and baked goods.
2. Then they would divide up the baked goods and take them home.
3. In baked goods, use canola oil.
4. A person who prepares baked goods as a profession is called a baker.
5. Baked goods are also served at tea breaks.
6. So I can sell my baked goods and whatnot on the internet.
7. The starch in potatoes, cereals, and baked goods digests very rapidly.
7. Sentencedict.com try its best to gather and build good sentences.
8. Cakes and other baked goods are commonly served from Christmas to New Year's around the world, with a special emphasis placed on round or ring-shaped items.
9. This small portable oven is capable of cooking all manner of baked goods.
10. It teems with saleswomen who run beside the traffic sticking various baked goods through car windows.
11. Company also sells tea cups and pots as well as baked goods and brewed coffee.
12. People use pumpkin ( pumpkins ) in pies, breads, cakes and other baked goods.
13. It can be used to substitute for part of the flour in baked goods.
14. While many simple breads are a-OK, containing just four ingredients (flour, yeast, water, and salt) many breads and baked goods are made with whey (a dairy product) or with butter, eggs, or sugar.
15. People use pumpkin in pies, breads, cakes and other baked goods.
16. The kinds of packaged organic foods that now fuel the category's growth, such as cookies, baked goods, and boxed meals, also benefit from a similar perception of healthfulness.
17. Freeze over-ripened bananas for use in banana bread and other baked goods.
18. They provide a longer - lasting energy source than processed baked goods and sugar.
19. It'slows down yeast growth in breads, cakes, cookies, and other baked goods.
20. 10 a.m. - Pick up hand-crafted cheese, organic produce and freshly baked goods at the Union Square farmers' market.
21. They proide a longer - lasting energy source than processed baked goods and sugar.
22. His passion for cleanliness and order on his passion for fried food and baked goods.
23. " ROMAN CANDLE ASSORTMENT are eating more and more processed foods such as carbonated drinks, baked goods, canned fruits, jams and dairy products that contain fructose, " Werman said.
More similar words:
canned goods,
finished goods,
damaged goods,
imported goods,
processed goods,
manufactured goods,
baked,
well and good,
sun-baked,
goods,
half-baked,
baked potato,
good sense,
good shape,
free goods,
goods train,
good spirit,
white goods,
capital goods,
in good spirits,
goods in stock,
deliver goods,
durable goods,
inferior goods,
duty free goods,
consumer goods,
good samaritan,
tangible goods,
goods in transit,
cost of goods sold.