Synonym:
bagful,
base,
bulge,
cup of tea,
dish,
grip,
handbag,
old bag,
pocket,
pocketbook,
purse,
suitcase,
traveling bag,
udder.
Similar words:
bags,
handbag,
bags of,
garbage,
schoolbag.
Meaning: [bæg] n. 1. a flexible container with a single opening 2. the quantity of game taken in a particular period (usually by one person) 3. place that runner must touch before scoring 4. a container used for carrying money and small personal items or accessories (especially by women) 5. the quantity that a bag will hold 6. a portable rectangular container for carrying clothes 7. an ugly or ill-tempered woman 8. mammary gland of bovids (cows and sheep and goats) 9. an activity that you like or at which you are superior. v. 1. capture or kill, as in hunting 2. hang loosely, like an empty bag 3. bulge out; form a bulge outward, or be so full as to appear to bulge 4. take unlawfully 5. put into a bag.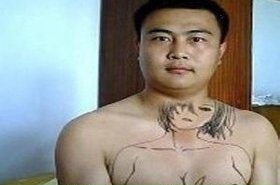 Random good picture Not show
(1) He rugby tackled her and stole her bag.
(2) The police emptied her bag and examined the contents.
(3) Don't just sling your bag on the floor!
(4) He hastily stuffed a few clothes into a bag.
(5) He strapped the bag onto his bicycle.
(6) I got my bag caught in the wheel of my bicycle.
(7) Yesterday I retrieved the bag I left in the train.
(8) I can't open my bag - the zip has stuck.
(9) I lost my bag in the ensuing chaos.
(10) He nipped in and took my bag back.
(11) She identified the bag as hers by saying what it contained.
(12) He packed a few things into a bag.
(13) I've left my bag in the car.
(14) The bag was wrenched from her grasp.
(15) What kind of bag was it?
(16) Would you like me to carry your bag for you?
(17) Take this bag, and leave everything else to me.
(18) Words like "bag","dog","nurse","electricity", and "wood"are all nouns.
(19) I don't want to carry this bag about with me all day.
(20) She scrabbled around in her bag for her glasses.
(21) He packed a bag with a few things and was off.
(22) You shouldn't leave your bag unguarded in a pub like that.
(23) Shall I bag those tomatoes for you?
(24) He bought me a bag of toffees.
(25) Whereabouts did I leave my bag? Sentencedict.com
(26) The bag is divided into separate compartments .
(27) Don't leave your bag in the office when you go for lunch.
(28) She delved in her bag and pulled out a pen.
(29) All the shopping had spilled out of my bag.
(30) I was trying to keep the party a secret, but Mel went and let the cat out of the bag.