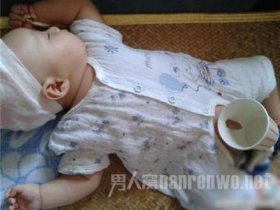 Random good picture Not show
1) Consider the bad times as down payment for the good times. Hang in there.
2) Bad times make a good man.
3) The firm has had good times and bad times.
4) Even in the bad times she never lost her faith.
5) We have our bad times but on the whole we're fairly happy.
6)
Bad times
have a scientific value. These are occasions a good learner would not miss.
Ralph Waldo Emerson

7) In bad times the stream vanished completely, and the tribe lived in the shadow of thirst.
8) Amy glossed over the bad times.
9) Our friendship has survived the bad times and has grown stronger.
10) That's what keeps friendships going, the bad times.
11) That bad times were ahead became clear already in 1391 when, after centuries of relative amity, crowds rioted in Seville.
12) Bad times are indelible -- they stay with you forever.
13) I want to impress on everyone that the bad times are over.
14) Her courage and good humour saw her through the bad times.
15) But this old fellow, Najagneq by name, had fallen upon bad times in relation to the people of his village.
16) That is when I would hope to be able to draw upon this philosophy and see the bad times through.
17) Seduced by better money, Malc became a bus conductor and the bad times began.
18) Lower ratios do not make proper use of cheaper capital; higher ratios risk an unacceptably high fixed-interest burden in bad times.
19) Love is the best antidote to misery and pain,(http://sentencedict.com/
bad times
.html) it offers consolation and hopes in bad times.
Dr T.P.Chia

20) The Founders of this Nation entrusted the lawmaking power to the Congress alone in both good and bad times.
21) As an alternative to this impotent "realism, " I'd like to propose a clear-eyed idealism, which recognizes that these are bad times but refuses to accept that the bad times are inevitable.
22) See the Bible: a book of lies and contradictions, and a history of bad times, bad men and wickedness that has served to corrupt and brutalise mankind.
23) Even so, the expectations gauge in the preliminary survey inched lower, and three out of four consumers expected bad times for the economy in the year ahead.
More similar words:
lead time,
dead time,
old times,
hard times,
time and time again,
estimated time of arrival,
old-time,
seedtime,
oldtimer,
bedtime,
old-timer,
good-time,
hard time,
good time,
behind time,
in good time,
elapsed time,
standard time,
keep good time,
have a good time,
turnaround time,
times,
betimes,
at times,
four times,
time slot,
many times,
ofttimes,
time sheet,
timescale.