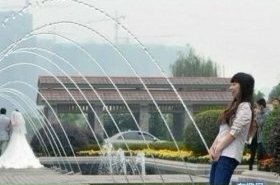 Random good picture Not show
1. Bracing the right leg and hip during the backswing is absolutely essential.
2. The transition from backswing to downswing is similar to a stagecoach driver whipping his horse team.
3. As the backswing progresses, the shoulders turn around the spine angle which is pre-set at the address position.
3. Sentencedict.com is a online sentence dictionary, on which you can find good sentences for a large number of words.
4. The player fairly takes his stance starts backswing with the intention of making a stroke.
5. You have now completed the backswing.
6. Emphasize backswing with your arms and stay smooth and symmetrical.
7. Tiny changes here can be felt backswing and lead to big improvements in the hIt'swing.
8. Make sure you have a solid backswing, contact and follow through on all shots.
9. Near the top of backswing his club strikes a branch breaks it.
10. Perhaps the most crucial part of the golf swing is the change of directions at the top of the backswing.
11. In most cases, lack of flexibility is one of the main reasons for this problem during the backswing.
12. Learn to rotate the left forearm properly at the start of the backswing.
13. I stood behind him and could hear his gentle inhaling on his backswing and exhaling on his downswing.
14. The real menace is the right shoulder, which at the top of the backswing adopts a potentially powerful position.
15. Watch any good swing closely and you will notice that the left forearm rotates clockwise on the backswing.
16. He will tell you if you are rotating the left forearm properly on the backswing.
17. These are the major muscle groups at work when the transfer from backswing to forward swing starts.
18. He maintained that right - knee position from address all the way to the top of the backswing.
19. But to hit the ball with good quality, you have to have a good backswing.
20. You should learn to use short and quick strokes with little backswing.
More similar words:
black swan,
make bricks without straw,
backsliding,
backspacing,
back saw,
backslap,
backspin,
backstop,
backside,
backseat,
backslid,
backslide,
backstage,
backslash,
backspace,
backstairs,
backstroke,
back street,
switchback,
backslidden,
backspace key,
win back,
feedback system,
backseat driver,
swing,
swingeing,
swinging,
backpacking,
backtracking,
upswing.