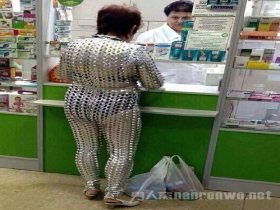 Random good picture Not show
(1) We went backstage after the show to meet the actors.
(2) He went backstage and asked for her autograph.
(3) I'd like to know what really goes on backstage in government.
(4) The audience is not allowed backstage.
(5) The show was about to begin and backstage there were signs of feverish activity .
(6) They came backstage afterward, cooing and toadying to him.
(7) I was taken backstage to meet the actors.
(8) I've been hanging out backstage with the band.
(9) After the show, we were allowed to go backstage to meet the cast.
(10) Backstage at the Brixton Academy two fans were kicked to the ground while attempting to gain admittance to the dressing room.
(11) It was like Hi De Hi backstage, very much so.
(12) Backstage staff assembling and building the set are looking for a 1930s-style upright wheelchair, and a male ventriloquist's dummy.
(13) As the royal party was brought round backstage, my thirst got the better of me.
(14) Backstage, Paul was surrounded by bimbos in short skirts just waiting for him to notice them.
(15) They pour into the backstage car park like expensive treacle and come to a halt at the crack of a whip.
(16) She spritzes her throat backstage to help her voice.
(17) With greatly expanded backstage facilities(sentencedict.com/backstage.html), the company can do shows with larger casts.
(18) He got more glimpses of backstage life, but it was what happened onstage that gripped his imagination.
(19) Ice Cube was spotted backstage playing basketball with members of Pearl Jam.
(20) Later on, backstage, I am greeted with enthusiasm, as if I were a long-lost friend or something.
(21) The performers, in costume and make-up, were walking up and down backstage.
(22) The organizers say it's a fair contest but who knows what goes on backstage?
(23) Paula is not used to everyone ogling at her while she undresses backstage.
(24) Over the years, she said, they kept in touch by telephone and brief, occasional backstage visits at concerts.
(25) The door was held open for him, and he threaded his way through all the backstage equipment.
(26) This, of course, leaves Karadzic amply able to pull strings from backstage.
(27) During the war years we were very short of backstage staff, so John was allowed to continue.
(28) Ellington thrived in the limelight and success that his backstage partner contributed to so significantly during their almost three-decade collaboration.
(29) We charge just £1.00 per person for this fascinating look backstage.
(30) Our team visited schools, colleges, libraries, hospitals and even backstage at the local theatre.
More similar words:
stage,
a stage,
upstage,
hostage,
stand back,
stagecoach,
at this stage,
backpack,
barracks,
black sheep,
michael jackson,
outage,
back,
stag,
aback,
vintage,
heritage,
cottage,
back out,
back off,
back of,
back up,
back on,
hermitage,
shortage,
sabotage,
backbone,
back away,
back down,
win back.