Synonym:
babe,
child,
cocker,
coddle,
cosset,
featherbed,
indulge,
infant,
mollycoddle,
pamper,
sister,
spoil.
Similar words:
abyss,
probably.
Meaning: ['beɪbɪ] n. 1. a very young child (birth to 1 year) who has not yet begun to walk or talk 2. (slang) sometimes used as a term of address for attractive young women 3. a very young mammal 4. the youngest member of a group (not necessarily young) 5. an immature childish person 6. a project of personal concern to someone. v. treat with excessive indulgence.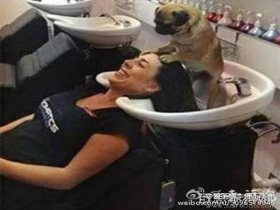 Random good picture Not show
1. Don't throw out the
baby
with the bath water.

2. Don't throw the
baby
out with the bathwater.

3. Napolean himself was once a crying
baby
.

4. Many kiss the
baby
for the nurse's sake.

5. That bird tried to peck the baby.
6. She feeds the baby with a spoon.
7. The baby was howling all the time I was there.
8. Mother usually grinds down the food for the baby.
9. Lucy soothed the baby by rocking it in her arms.
10. The young mother was gushing over a baby.
11. To have a darling baby boy was the greatest gift I could imagine.
12. We are trying to get the baby into a routine for feeding and sleeping.
13. He smothered the baby with a pillow.
14. The baby can't feed itself yet .
15. Don't worry if your baby seems a little reluctant to crawl or walk.
16. The straps hold the baby in securely.
17. A baby has no knowledge of good and evil.
18. The baby can't keep any food down .
19. I'm going to have a baby.
20. Your mom showed me ur baby pictures.
21. Women who put off having a baby often make the best mothers.
22. Breast/Mother's milk is the best nourishment for a baby.
23. Her baby is two weeks overdue.
24. You know about Amanda's baby(Sentencedict.com),(sentencedict.com) don't you?
25. A baby crawls before it can walk.
26. The baby is sucking its finger.
27. The doctor had to abort the baby.
28. I get broody when I see baby clothes in shop windows.
29. The baby crawled across the floor.
30. I discussed with my intimate friends whether I would immediately have a baby.