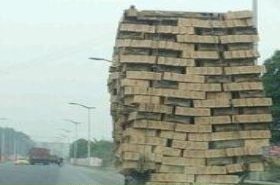 Random good picture Not show
1. Rainbow may smell furniture polish, baby powder, simmering borscht.
2. Incredibly, the minister was redolent with baby powder.
3. Use our baby powder to get sand off of baby at the beach. It works wonders!
4. Draw a line of chalk or sprinkle baby powder across the spot where the ants are entering your home.
5. Volcanic ash is as soft as baby powder, if baby powder were made of microscopic shards of glass.
6. The volunteers took whiffs of various substances—like baby powder, tomatoes and rosemary chicken.
6. Wish you can benefit from our online sentence dictionary and make progress every day!
7. Especially in the neck and thigh root, rubbing baby powder after sweating even worse one .
8. Fill someone's hair-dryer with baby powder.
9. Dry your feet well and then dust between the toes with baby powder.
10. Clarisa had never so much as dusted his butt with baby powder.
11. Held against a bag of white powder, it emits a beam of laser light that—in 20 seconds—can tell the officers at a crime scene whether the bag contains crack cocaine, methamphetamine, or baby powder.
12. Expose him to common smells such as nappy cream and baby powder.
13. The body of the doll only needs cleaning with a damp sponge as needed, and powdered with talc or baby powder as needed to eliminate skin tackiness.
14. Keep your little one fresh and dry with this gentle, all-natural baby powder.
15. He said the rider, who was not arrested, told park employees she had dumped baby powder over the side of a "Pirates" boat.
16. Late at night, fill the hair - dryer with baby powder.
17. Why This Works: Talcum powder, an ingredient in both chalk and baby powder, is a natural ant repellent.
18. "If you're going through something unpleasant—like a root canal—the smell of baby powder will help you feel as if time were going by faster by up to 57 percent," reports Esquire.
More similar words:
curry powder,
powder,
powdery,
powdered,
gunpowder,
powder keg,
face powder,
powder room,
soap powder,
milk powder,
cocoa powder,
chili powder,
take a powder,
washing powder,
baking powder,
talcum powder,
powder compact,
powdered milk,
powdered sugar,
gunpowder plot,
smokeless powder,
chowder,
clam chowder,
crowded,
baby,
slow death,
uncrowded,
low density,
crybaby,
babysit.