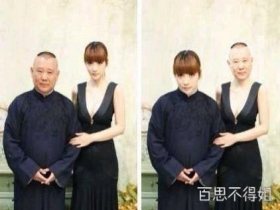 Random good picture Not show
1, Firefighters were called to a house in Chaucer Avenue.
2, We need to explore every possible avenue.
3, Fifth Avenue is a good place for window-shopping.
4, A broad avenue of lime trees led up to a grand entrance with huge oak doors.
5, The avenue had never been paved, and deep mud made it impassable in winter.
6, We should explore/pursue every avenue in the search for an answer to this problem.
7, You can find my house along the avenue.
8, We walked down a broad avenue lined with trees.
9, The president wants to explore every avenue towards peace in the region.
10, Lily lives in a penthouse just off Park Avenue.
11, The funeral procession moved slowly down the avenue.
12, We will explore every avenue until we find an answer.
13, He walked up Fifth Avenue to clear his head.
14, The Saint Patrick's Day marchers paraded up Fifth Avenue, past the cathedral.
15, This avenue of mature trees has a preservation order on it.
16, We drove east along Brooklyn Avenue.
17, This is a shady avenue.
18, He saw suicide as the only avenue left open to him.
19, The traffic along Fitzjohn's Avenue was heavy.
20, There were cheering crowds all along Pennsylvania Avenue.
21, The police chased the suspect along Severn Avenue.
22, Back on Flatbush Avenue[sentencedict.com],(http://sentencedict.com/avenue.html) Pong is busy restocking his shelves with cucumbers and coconuts.
23, Palm trees line the broad avenue.
24, Myddleton Way was renamed Allende Avenue.
25, There was only one avenue open to him.
26, A military parade marched slowly and solemnly down Pennsylvania Avenue.
27, Head for 44th Street, a few blocks east of Sixth Avenue.
28, It is a first for New York. An outdoor exhibition of Fernando Botero's sculpture on Park Avenue.
29, Bergdorf Goodman has opened a men's store on Fifth Avenue.
30, He knew how the traffic congested at the junction of Seventh Avenue and Forty - second Street.
More similar words:
revenue,
retinue,
continue,
continued,
menu,
penury,
duodenum,
attenuate,
ingenuity,
ingenuous,
penurious,
renunciation,
to the number of,
a large number of,
cave,
have,
wave,
leave,
weave,
slave,
waver,
have to,
save for,
cave in,
save up,
have on,
leave out,
have sex,
exclave,
leave off.