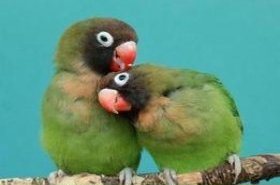 Random good picture Not show
1. The house is up for auction/sale.
2. By conducting the world's first airborne auction sale.
3. It was the largest auction sale of a single collector held this century, and made seven million pounds.
4. Damaged equipment can and does appear at auction sales but often remains undetected until the buyer has taken it home.
5. I started attending auction sales both locally and in London and gradually got the melin into shape for letting.
6. A synagogue canceled its ice cream social and auction sale.
7. If the money obtained from the auction sale of building property is insufficient to make repayment, the mortgagee shall have the right otherwise to make a claim.
8. I picked up a bargain at an auction sale here last weekend.
9. Every election is a sort of advance auction sale of stolen goods.
10. Every election is a sort of advance auction sale of stolen goods---Henry Louis Mencken, American journalist, editor, critic.
11. If such a "knock-out"comes off, the real auction sale takes place privately afterwards among the dealers.
12. The difference between an offer and an invitation to treat can most clearly be seen in auction sales.
13. When Bill was setting up his first home, he used to attend auction sales, looking for reasonably priced furniture.
14. Replacements such as furniture and curtains which I picked up in auction sales we kept in what we called the dry store.
15. I asked my local friend at that moments , "whom is this building belong to from the auction sale?"
15. Sentencedict.com is a sentence dictionary, on which you can find good sentences for a large number of words.
16. Article 48 The auctioneer shall display the objects of auction prior to the auction sale and provide relevant information and conditions for bidders to check the objects of auction.
17. Article 23 An auctioneer may not put his own articles or goods or property rights on an auction sale which is arranged by himself.
18. Article 22 An auctioneer and his employees may not get involved as bidders in the auction sale which is arranged by themselves and may not authorize another to act as a bidder on their behalf.
19. Article 49 The auction master shall announce the auction rules and points for attention before the auction sale takes place.
20. To strike an analogy, it is bypassing all procedures for the sale, revealed a castle in the air for both at the individual conditions of auction sale agreement.
21. Article 29 A client may withdraw the objects of auction before the auction sale commences.
More similar words:
auction,
auctioneer,
auction off,
auction house,
dutch auction,
auction market,
put up for auction,
on sale,
ructions,
transactions,
construction,
instructions,
return on sales,
conditions of sale,
constructional,
reconstruction,
deconstruction,
constructionist,
misconstruction,
payment transactions,
payroll deductions,
construction work,
construction paper,
construction loan,
construction phase,
road construction,
production function,
production schedule,
deconstructionist,
construction worker.