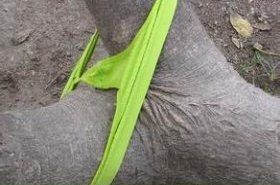 Random good picture Not show
1. His attorney argued that Cope could not distinguish between right and wrong.
2. He wants to be an attorney.
3. The Attorney General was aware of the political implications of his decision to prosecute.
4. The committee presented its report to the Attorney General.
5. She was made her father's attorney when he became ill.
6. The defence attorney requested an adjournment.
7. An attorney is your employee, in a manner of speaking.
8. The attorney for the defense challenged the evidence as hearsay.
9. He acted as attorney for me.
10. The attorney demonstrated that the witness was lying.
11. The defense attorney argued that the judge should declare a mistrial .
12. Luckily, Nancy's father and her attorney were one and the same person.
12. Wish you will love sentencedict.com and make progress everyday!
13. The district attorney said if McVeigh is given the death penalty and his conviction is upheld on appeal, the state prosecution would become moot.
14. The attorney for the union accused the Mayor of playing politics.
15. He referred the matter to the Attorney General for possible action against several newspapers.
16. The defense attorney phrased his summation at last.
17. The attorney quickly turned his main defense argument on its head.
18. He delegated his power of attorney to his sister - in - law .
19. The attorney who will prosecute the case says he cannot reveal how much money is involved.
20. He needed to consult with an attorney.
21. The new district attorney has promised to fight police corruption.
22. She's an attorney who advises companies about mergers and takeovers.
23. We had a long meeting with the attorney general.
24. The attorney for the defense challenged the juror.
25. If you want to take it further (sentencedict.com), you should consult an attorney.
26. On his refusal to appear in person or by his attorney, he was pronounced contumacious.
27. I can give you the address of a good attorney.
28. Dodd made no appeal of his death sentence and, further, instructed his attorney to sue anyone who succeeds in delaying his execution.
29. The car seller agreed to escrow the sum of $ 2 000 with her attorney.
30. She was asked to take the witness stand and was then cross-examined by the state attorney.
More similar words:
around the corner,
at that time,
money,
horn,
keep an eye on,
scorn,
suborn,
Internet,
born of,
morning,
wilderness,
eastern europe,
fit to,
put to,
button,
next to,
cotton,
point to,
ought to,
button up,
react to,
get together,
admit to,
adapt to,
amount to,
subject to,
be subject to,
contrast to,
not to mention,
latter.