Synonym:
care,
concern,
consideration,
courtesy,
politeness,
thoughtfulness.
Antonym:
inattention.
Similar words:
pay attention to,
a bone of contention,
mention,
invention,
prevention,
convention,
not to mention,
conventional.
Meaning: [ə'tenʃn] n. 1. the process whereby a person concentrates on some features of the environment to the (relative) exclusion of others 2. the work of providing treatment for or attending to someone or something 3. a general interest that leads people to want to know more 4. a courteous act indicating affection 5. the faculty or power of mental concentration 6. a motionless erect stance with arms at the sides and feet together; assumed by military personnel during drill or review.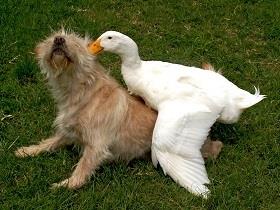 Random good picture Not show
(1) The secret of a good momory is
attention
, and attention to a subject depends upon our interest in it-- We rarely forget that which has made a deep impression on our minds.

(2) Children like to be the centre of attention.
(3) Don't pay any attention to what they say .
(4) Sometimes the best way to get someone's attention,is to stop giving them yours.
(5) He had grown unused to this sort of attention.
(6) The magician's talk created a diversion of attention.
(7) An article in the newspaper caught my attention.
(8) The sergeant stood to attention and saluted.
(9) The media has brought more unwelcome attention to the Royal Family.
(10) She tried to abstract my attention from my work.
(11) Small children have a very short attention span.
(12) Simon and Julian were vying for her attention all through dinner.
(13) Kate sat up fully, her attention now totally concentrated.
(14) The teacher told the student to pay attention to his spelling.
(15) Your comments will receive our close attention.
(16) He was in urgent need of medical attention.
(17) Readers always pay more attention to the headings.
(18) I want you to pay more attention to your writing.
(19) He eyed the coming tide with an absorbed attention.
(20) I felt my attention wandering during the lecture.
(21) Attention is drawn to a special voluntary course in Commercial French.
(22) She tugged at his sleeve to get his attention.
(23) The noise diverted our attention from the books.
(24) Our capacity for giving care, love and attention is limited.
(25) We would like to call your attention to...
(26) As a modern parent, I know that it's not how much you give children those counts, it's the love and
attention
you shower on them.A caring attitude can not only save you a small fortune, but also even make you feel good about being tight-fisted and offering more care than presents.

(27) I think Dave likes to be the focus of attention. Sentencedict.com
(28) She began to berate the police for paying scant attention to the theft from her car.
(29) The teacher gently reproved the boys for not paying attention.
(30) The nursery teacher clapped her hands to attract the children's attention.
More similar words:
pay attention to,
a bone of contention,
mention,
invention,
prevention,
convention,
not to mention,
conventional,
intervention,
identification,
attend,
attend to,
attendance,
potentially,
attraction,
orientation,
presentation,
concentration,
implementation,
representation,
matter,
latter,
sentiment,
battery,
scatter,
pattern,
environmental protection,
no matter,
a matter of,
as a matter of fact.