Synonym:
administer to,
care for,
go to,
help,
serve,
visit,
work for.
Antonym:
defy,
disregard,
ignore.
Similar words:
attend to,
attendance,
attention,
pay attention to,
matter,
latter,
scatter,
battery.
Meaning: [ə'tend] v. 1. be present at (meetings, church services, university), etc. 2. take charge of or deal with 3. to accompany as a circumstance or follow as a result 4. work for or be a servant to 5. give heed (to).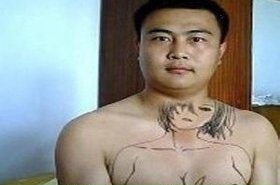 Random good picture Not show
1. We were obligated to attend the opening ceremony.
2. He offered to go and attend to the matter.
3. It is important for him to attend every day.
4. I take it as a pleasure to attend your lecture.
5. He did not attend the meeting yesterday.
6. Your job is to attend the meeting and report back to the board of directors.
7. He was invited to attend a seminar in Paris.
8. It is most desirable that he should attend the meeting.
9. I can't attend the meeting but I'll send my assistant in my stead.
10. He telephoned to say he couldn't attend the meeting.
11. Would everyone who wishes to attend the dinner let me know by Friday afternoon?
12. He left, saying he had pressing matters to attend to.
13. Women are not allowed to attend public gatherings.
14. Doctors tried to attend to the worst injured soldiers first.
15. I didn't attend the meeting owing to the headache.
16. They were offended by his refusal to attend the party.
17. Mrs Spratt regrets that she is unable to attend owing to a previous engagement.
18. He says he has dropped out(sentencedict.com), and won't attend college any more.
19. You can't attend two concurrent events!
19. Sentencedict.com is a sentence dictionary, on which you can find good sentences for a large number of words.
20. They would spin and weave cloth, cook and attend to the domestic side of life.
21. You are cordially invited to attend the annual parish meeting.
22. He had to attend a sequence of meetings.
23. The manager was unable to attend but sent his deputy as a substitute.
24. I had promised Nightingale to attend the lecture.
25. I was unable to attend because of a previous engagement.
26. There are no compulsions on students to attend classes.
27. The law holds parents liable if a child does not attend school.
28. I must offer them an apology for not going to attend their get-gathering.
29. I've been onto the general manager,he said he would attend the meeting.
30. Over a third of those now at secondary school in Wales attend schools with over 1,000 pupils.
More similar words:
attend to,
attendance,
attention,
pay attention to,
matter,
latter,
scatter,
battery,
pattern,
no matter,
a matter of,
extend,
intend,
tender,
contend,
tendency,
extended,
at the end of,
as a matter of fact,
at that time,
letter,
mutter,
better,
butterfly,
cigarette,
committee,
short-term,
tent,
often,
soften.