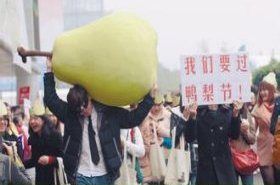 Random good picture Not show
1. Conclusion: BRPA has antioxidative and hypolipidemic effects , which make it reduce the risk of atherogenesis.
2. Dendritic cells are the most potent antigen - presenting cells and play an important role in atherogenesis.
3. Conclusions - These results are the first to show that MBL and locally produced during early atherogenesis.
4. OBJECTIVE:To investigate the role of cyclooxygenase-2(COX-2)and its products in plaque vulnerability at the different stages of atherogenesis.
5. We therefore investigated whether hypercoagulability mediates a beneficial effect during denovo atherogenesis.
6. The present study aimed to characterize the contribution of CD 40 signaling to atherogenesis.
7. Objective To explicate the effect of vascular endothelial growth factor ( VEGF ) on the atherogenesis.
More similar words:
neurogenesis,
pathogenesis,
chondrogenesis,
oogenesis,
biogenesis,
abiogenesis,
histogenesis,
ectogenesis,
thermogenesis,
pedogenesis,
ontogenesis,
gynogenesis,
glycogenesis,
phylogenesis,
osteogenesis,
angiogenesis,
organogenesis,
morphogenesis,
embryogenesis,
gametogenesis,
carcinogenesis,
parthenogenesis,
spermatogenesis,
vitellogenesis,
gluconeogenesis,
heterogeneousness,
osteogenesis imperfecta,
heterogeneity,
heterogeneous,
genesis.